Is It 2006 Again: A Look Into Music Comebacks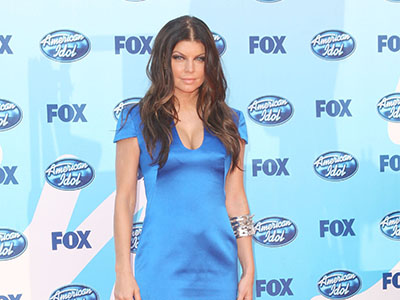 Evan Candelmo, Online Arts and Entertainment Co-Editor
October 30, 2014
"History repeats itself," is not only a common phrase and trend seen in daily life, but also a common pattern in the music industry. From fashion trends to sound, music exists in a cycle. Some of the most recent examples of this cycle are critics comparing Lady Gaga's outlandish fashion to trends Madonna once set in the '80s and '90s or "new kid on the block," Kiesza, creating a very Robin S vibe in her breakout hit, "Hideaway." One can't help but ask what the next thing to repeat itself will be, and the answer seems to lie in the 2000s.
While many may argue that it is way too early to bring back things that were popular just 14 years ago, this is similar to back in 2008 when Lady Gaga released her #1 debut single, "Just Dance," just 14 years after Madonna topped the charts with her #1 hit, "Take A Bow." While these two songs are not necessarily similar, it is interesting to note how Lady Gaga emerged a mere number of years after Madonna was topping the charts. Resembling an artist's sound could be considered "history repeating itself," but an even more prominent repetition of history are comebacks. Some of the top selling artists of 2006 are making re-entries in the iTunes Top 40- these are the three comebacks you need to be watching out for.
Nick Jonas: 2006 was the Year of Jonas. The Jonas Brothers' debut album, "It's About Time," was the main fire starter for the band, and though not largely successful, the album got them in touch with Hollywood Records, a Disney-owned record label. This was the start of their Disney Channel fame. After being inactive for most of the 2010s, youngest brother Nick Jonas made a surprise comeback on to the scene, now signed to Island Records. His comeback single, "Jealous," has charted higher on the Billboard Hot 100 than 10 out of a total 17 singles that his former band released.
Gwen Stefani: Our original Hollaback Girl is finally back. Gwen Stefani's solo career peaked in 2006 but unfortunately slowed down that year, too. Stefani couldn't manage to get a hit on her hands despite releasing three singles after one of her signature songs, "The Sweet Escape." Though some may consider No Doubt's small comeback stint in 2012 as Stefani's "official" comeback, their hype single, intended to make people excited about their new work, only charted #36 on the Billboard Hot 100. She is now a judge on The Voice and just released a new solo single featuring the writing skills of pop mastermind, Ryan Tedder.
Fergie: If you took the previous paragraph and substituted No Doubt for The Black Eyed Peas, it would pretty much be an effective way to describe Fergie's comeback. After releasing a massive solo debut album in 2006, the ring leader of the largely successful group seemed to disappear for a little while, so fans waited. Fast forward four years later to 2010, and The Black Eyed Peas are at the top of their game as if Fergie's solo career never happened. It was sad to see her give up so quickly despite spawning three #1 hits from the album, "Big Girls Don't Cry," "London Bridge" and "Glamorous." But now she's finally back, now with a child, a husband and one of the biggest producers in hip-hop on her side, DJ Mustard.  Check out her comeback single below (FYI- the song is great for a quick geography lesson.)