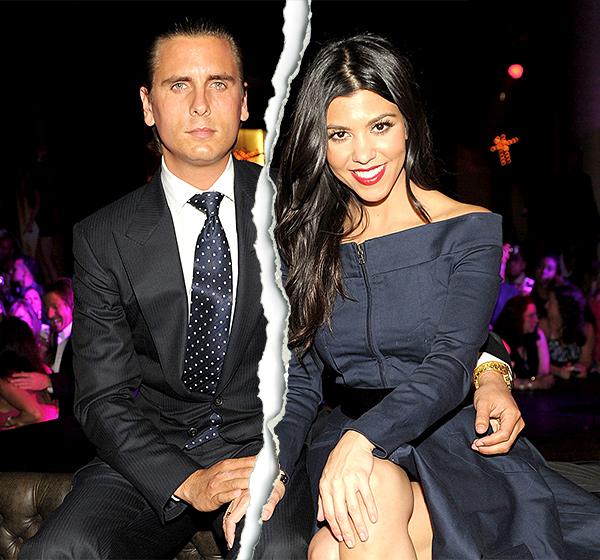 2015 is coming to an end–and so are many relationships. Over this past year, it seemed like everywhere you turned, some of America's favorite couples were calling it quits, both surprising and upsetting everyone that shipped them. Take a look below at some of the most shocking splits of the year.
Kourtney Kardashian and Scott Disick
This was probably one of the biggest breakups of the year. Kardashian and Disick who have had their entire relationship documented by the cameras called it quits in July of 2015, after Disick was seen cozying up with a former flame. The couple was together for nine years and had three kids together. The couple was known for their infamous 'breaks' due to Disick's drug and alcohol problem, but Kardashian said in July that the break up was for good…even though there have been rumors flying that they are back together.
Yolanda and David Foster
After four years of marriage, the Real Housewives star and her musician husband have separated. It was a little out of the blue and very unexpected since they seemed to be the 'perfect couple' on TV.
Emma Stone and Andrew Garfield
Everybody's #relationshipgoals are now #over. The couple decided to take a break in April, reconciled, and then in October, the 'Amazing Spider-Man' couple ended their three-year relationship for good.  
Kaley Cuoco and Ryan Sweeting
Cuoco and Sweeting were married for just 21 short months before announcing in September that they were headed for divorce. The two only dated for three months which caused many of their fans to predict that their marriage wouldn't last long, but some rumors emerged that Sweeting had a drinking problem, while others just said the couple mutually decided to split. It was a short-lived marriage for the two, but at least it was longer than 72 days.
Gwen Stefani and Gavin Rossdale
After 13 years, which seems like an eternity in the celebrity world, the 'Hollaback Girl' singer and her husband divorced due to irreconcilable differences. Stefani seems to be taking the divorce well though since she's already back in the dating scene with her fellow 'The Voice' co-star Blake Shelton.
Blake Shelton and Miranda Lambert
This country duo pulled the plug on their marriage this past summer after 10 years as a couple, four of which they were married. Infidelity rumors could have played a big role in why the country couple broke up, but a source told People magazine that "it was very clear that things weren't going to work out. So [Blake] decided to end it." Could this have possibly been because of his budding romance with Gwen Stefani?
Ben Affleck and Jennifer Garner
Was it because of the nanny or was it because of something else? Who knows. After 10 years together the acting couple parted ways. The couple insists that they are amicable and are doing what they need to co-parent their three children, they were even spotted on a family trip to Disneyland shortly after the announcement of their divorce? Could this mean the two are reconciling?
Ariana Grande and Big Sean
Quite honestly, who thought this relationship was going to lead to anything more? Grande and her Rapper beau ended their eight-month relationship in April.  
[playbuzz-item url="//www.playbuzz.com/thepitchonline10/do-you-love-or-hate-this-celebrity-couple"]