Maryland Rapper Strives to Unite DMV Artists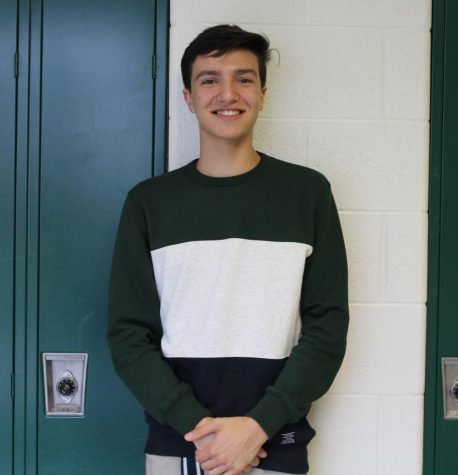 More stories from Matt Garfinkel
Maryland rapper Jay IDK wants to change the tone of the DMV music scene. He sees a diverse array of talent stretching across genres that are currently segregated from one another. Jay wants to blur the lines between the different kinds of music in the area and redefine what it means to be a DMV artist.
"One of the biggest skillsets that I have is being an A&R and being able to blend certain things that might not sound like they go together," Jay said.
Jay brought this concept of blending the diverse soundscape of the area to life at his Empty Bank Show at U Street Music Hall in Washington, D.C. on October 18, 2016. The lineup consisted of Innanet James, a wavy rapper who floats over bouncey production and chooses a more musical approach; and Willtharapper and Big Flock, who both rap over more typical beats but bring their own unique flavor to the genre. Other surprise guests include Chaz French, a rapper/singer who has worked with prominent D.C. names such as Wale and Goldlink; and Rico Nasty, a female rapper who has worked with Lil Yachty, one of the most notable acts to come on the scene in 2016.
"[DMV artists need to] support each other, that's it, man. There's a lot of people that have certain situations and positions that can help other people, and I think that we should do that. Do more music together too, you know what I mean? Not just think about yourself, but think about everyone else involved," Jay said.
Jay envisions a future in which the DMV is one of the strongest areas on the map when it comes to hip-hop. The only way to achieve this, however, is through unity. As long as artists continue to work together and grow together, then the area can only stand to grow stronger and become more prominent in music as a whole.
Innanet James is another artist who Jay believes can help change the rap scene in the DMV. James is a 21-year-old rapper from Montgomery County who creates upbeat songs with a wide sonic range that tend to have a go-go inspired flavor. James takes on serious subject matter in his lyrics such as with his song "Only Human" in which he talks about self-improvement and self-image.
James' most successful song,"Summer," is a groovy track that reflects the joy of the season through the upbeat production and wavy melodies; however, the song's music video is not so happy. The video features two versions of James, an African American version, played by himself; and a white version, played by an uncredited actor.
"It was a summer filled with, you know, police brutality, you know what I'm saying," James said on his choice to create such a serious video for such an upbeat track. "We had a wild, wild summer. It seemed like every two weeks or so, somebody was getting killed by police so it just fit, you know what I'm saying. I was lucky enough to make it through the summer and I just chose to make a video on something that was important to me."
The video ends with a quote from himself reading "We all deserve the same chance to make it home to our loved ones. Thank God I made it through summer." James creates some of the most substantial music in the area as far as lyrical content and dynamic production. His music continues to rise in success and is just one of the many examples of the promising young talent that the DMV rap scene has to offer.
About the Contributor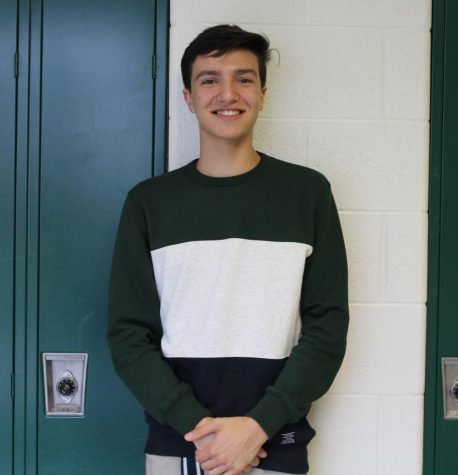 Matt Garfinkel, Online/Multimedia Managing Editor
Matt Garfinkel is excited to return to The Pitch as the Online/Multimedia Managing Editor. He is also President of the Jewish Student Union, Treasurer...