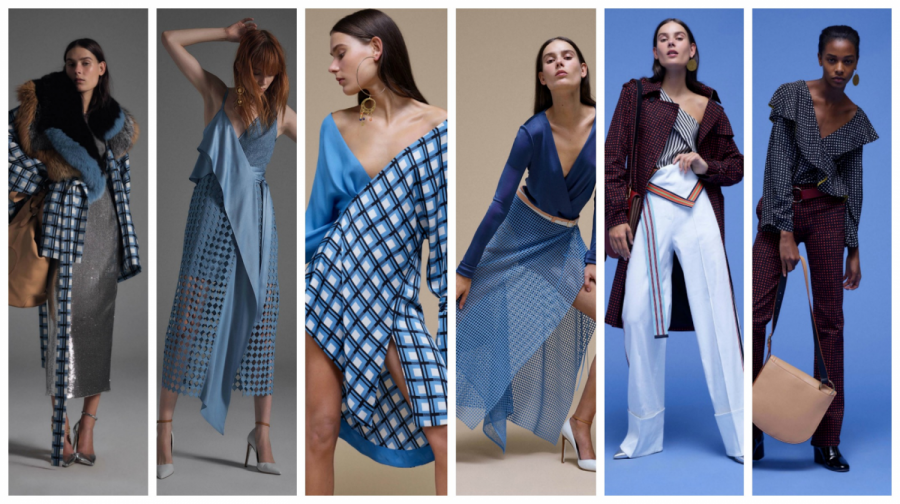 Put your flip flops away and take out your boots, because fall fashion trends are now pouring in!
Cold weather brings laziness, and less effort put into outfits, which inevitably results in sweatpants and slippers, but if you want to look on point and stylish for the season, fall fashion week gave us all the insights to the new trends. These tips might just help you master your fashion game.
If you're looking for an eye-grabbing outfit, just add some red! According to Elle Magazine, "Red is the color of fall." Red is a bold color that is sure to make you stand out in the crowd. It's time to put away those bright summer clothes and mix it up with some eye-catching red.
When you wake up for school at 6:30 in the morning, comfy may seem like the way to go. Good thing plaid is in this fall. Flannels are almost certainly going to be worn everywhere. In addition, leisure suits were spotted at New York Fashion Week, making sleeping in class more convenient and comfortable. Naps are within reach in these trendy new track suits.
Instead of wearing those solid color tights, fishnet tights are the new trend to change up your style. Most people wear fishnets with dresses, under jeans with rips, or under skirts. They can add a stylish, edgy look to any outfit.
"Fall clothing is more comfortable, sweater weather is the move," junior Jonathan Newman says.
Sweaters feel like you're just relaxing at home, when in reality, you're stuck at school. Oversized sweatshirts are a great way to stay comfortable.
"My favorite thing about fall is jean jackets and sweatshirts. I love wearing sweatshirts because they can be comfy and stylish," freshman Callie Metzman said.
As homecoming approaches, we put away our summer dresses and shop for our fall ones. If you wanna spike your Instagram likes for your hoco picture, a great fall choice is suede, it's soft, and fit forming.  
Don't forget to look fierce this season!