WJ's favorite songs of the summer
Hang on for a minute...we're trying to find some more stories you might like.
More stories from Matt Garfinkel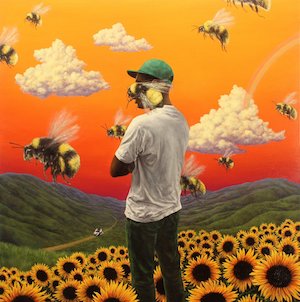 This summer was exciting for music fans of all genres. With long-awaited releases from artists like SZA with Ctrl and Arcade Fire with Everything Now, as well as chart-topping singles such as Luis Fonsi's "Despacito" and DJ Khaled's "I'm The One," this summer was one to remember.
Cammie Busser, senior:
Favorite Album: "Cozy Tapes Vol. 2: Too Cozy" – A$AP Mob
"I thought it was a really good follow up to Cozy Tapes Vol. 1 with the whole like yamborghini vibe. All of the features were tight."
Favorite Song: "Love Galore" "I really like the message of the song because SZA's pretty real about everything. It's about getting played basically. I really like how she's real about putting yourself first after a time of hardship."
Konchok Chophel, freshman:
Favorite Album: "Flower Boy"- Tyler, the Creator
"There was a lot of variety in that album. It was different from what Tyler normally releases."
Favorite Song: "911/Mr. Lonely"
"I just liked how in the beginning it was jazzy and at the end it was really fast rapping."
Jack Coughlin, junior:
Favorite Album: "Apricot Princess" – Rex Orange County
"Apricot Princess was his first full length album. It's one of those albums that you listen to where every song is good and at least one will make you cry."
Favorite song: "I Ain't Got Time" "I really liked it cause I could relate to it. I didn't have time for all the stuff I wanted to do. Every time I listened to it, it just made me dance."
What was your favorite song and album of the summer? Let us know down in the comments.