Homecoming dresses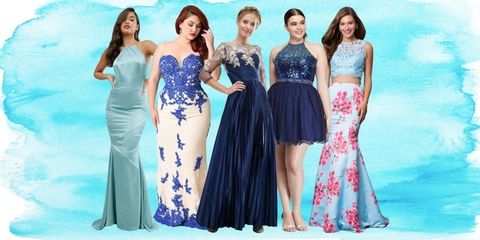 It's almost October, and most students know what that means…Homecoming!
It's time to start figuring out those complicated summer flings and muster up the courage to ask out that special someone. Also, for you ladies who want to look better than the rest of the girls, it's time to start thinking about that killer dress you're going to wear.
This year comes with plenty of fun and gorgeous dress trends that makes everyone gaze at you working it at Homecoming.
"I'm excited to do my makeup, and wear my fit and flare dress," freshman Sloane Morra said.
Speaking of fit and flare dresses, it's one of the many possible dress types. It's fitted on top and free on the bottom. However, one of the most popular dress trends is bodycon, a forming fit to show off all your curves.
"I am excited to get dressed up, I can't wait to wear my bodycon dress, I love how it makes my body look so good! I am already booking appointments. I love going from plain to fancy," junior Charlotte Levine said.
Another popular style is A-line, it's a style that many people think is elegant and Trapeze dresses are also seen a lot at dances, letting your dress be flared and free. For many fashionistas, jumpsuit or romper may be the way to go.
A lot of people go to get their dresses from Urban Outfitters, Free People, Nordstrom, Forever 21 and My Best Friends Closet but be careful not to get the same dress as everyone else.
Online stores are also taking the Homecoming dress game. Online websites such as Tobi and Lulu's are favorite store options.
From a guy's perspective, looking nice is also important.
"I like to look lavish, I need to show my status," junior Jacob Bernstein said.
He isn't a rapper, but he does have rhymes.
Have an awesome time at Homecoming! And don't forget to rock your dress style!