Netflix romantic comedy under fire
Hang on for a minute...we're trying to find some more stories you might like.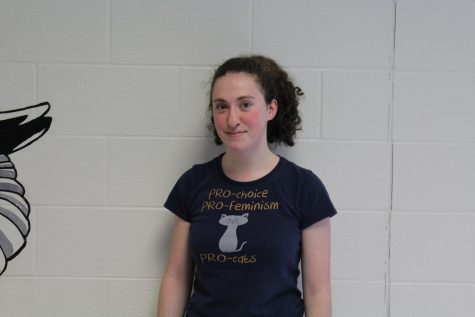 More stories from Amit Hanadari-Levy
Following the popular Netflix film To All The Boys I've Loved Before, expectations were high for Netflix's new original movie, Sierra Burgess is a Loser. However, the film's release did not get the expected reaction and stirred up much controversy.
Some found the movie's premise troubling due to its portrayal of catfishing (inaccurate portrayal of oneself on social media) in a somewhat positive light. In the story, Sierra, an unpopular "nerd" began talking to and eventually entered into a relationship with Jamey, a popular football player who believed he was talking to a cheerleader named Veronica.
Senior Janie Trombley was unhappy with the movie and believed it gave a bad message to the people watching it.
"It just shows you that catfishing is okay and it's not," Trombley said.
However, this view was not shared by all the students at WJ. Some felt that this controversy was somewhat of an over-reaction and got a completely different impression from the movie. Some students who watched the movie greatly enjoyed it, including sophomore Zoe Dubois who found the movie very engaging.
"I really liked the movie and the actors were very good," Dubois said.
In the movie, Sierra began to think more highly of herself by the end and started to think of herself as more deserving. Junior Kasandra Mariaca argued that the movie provided a positive message to the public, encouraging teenagers to be more confident and accepting of themselves.
"I think the movie gives a good message – we need to love ourselves just the way [we] are" Mariaca said.
The movie sparked further controversy when Sierra ran into Jamey at the park and pretended to be deaf in fear of him recognizing her voice from their many phone calls and realizing she had been catfishing him. A lot of people viewed Sierra pretending to have a disability as problematic and offensive to people who are actually deaf. At some point in the movie, the actual Veronica went on a date with Jamey under Sierra's watch as a favor to Sierra who, in return, tutored her. When Jamey attempts to kiss Veronica, she requests that he close his eyes and quickly switches places with Sierra so she can kiss him instead. This stirred up a lot of controversy regarding whether or not this kiss was consensual since Jamey did not actually know who he was kissing and therefore could not consent to kiss Sierra.
"[The kiss] was not consensual. He consented to kiss Veronica, not her," Trombley said.
The movie ends with Sierra getting the guy, making up with her friends and getting into her dream school of Stanford. The character did not receive any actual punishment for what she did. This upset much of the audience who felt that she did not suffer reasonable consequences for her actions.
"In the end she gets the guy she was cat fishing and she's the one you'd played as the victim even though she was the perpetrator," Trombley said.
If Sierra had received some form of punishment for her actions in the end of the movie, it may have lessened the controversy that the movie created.
About the Contributors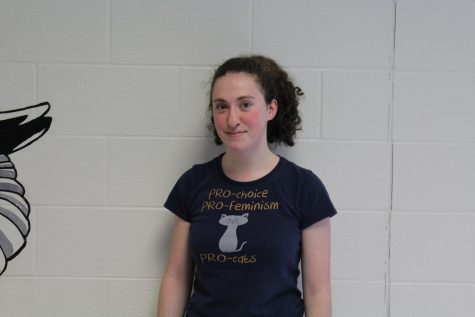 Amit Hanadari-Levy, Staff Writer
This is senior Amit Hanadari-Levy's first year working as a staff writer for the Pitch.  She is the president of the WJ She's the First chapter and...