Little Mix releases LM5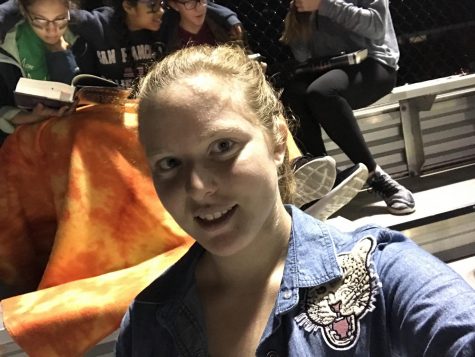 More stories from Hannah Markov
18 tracks, four girls and almost 45 minutes of catchy songs and powerful singing. The first group to ever win X-Factor has just released their fifth studio album. On November 16, British girl band Little Mix finally released their long awaited album LM5 just days after the splitting from Simon Cowell's record label Syco. The album features artists like Nicki Minaj and Sharaya J. It was released Little Mix will begin touring in the UK starting next October.
In one of the most inspiring songs on the album, "Woman's World," the first verse refers to a mother who is explaining to her daughter that she is more than her outer beauty. The refrain is directed towards men who are ignorant of the sexist expectations that women have to live up to.
"If you never been told how you gotta be, what you gotta wear, how you gotta speak, if you never shouted to be heard, you ain't living in a woman's world," Jade Thirlwall sang. The song highlights some of the everyday struggles women have that don't really affect men's day to day life.
The fourteenth track on LM5, "The Cure," has a theme of self-love. It's opening lyrics talk about originally losing faith then going on with life and thriving. The catchy refrain lists a lot of the problems that one could face, such as feeling lost or hurt, but overcoming the pain. Rather than being a slow song, "The Cure" is more of a power bop. It moves at a fast pace and repeats the same lyrics over and over again, reiterating the fact that no matter what difficulties one might have, they can eventually solve them.
LM5 also features a stripped version of the song that does a very good job of highlighting the girls' voices. In general, Little Mix avoids overly emotional and cliche lyrics about love. They instead call out bad boyfriends they've had and write songs about female empowerment and feminism. Their song, "Joan of Arc," lists a few powerful and inspiring figures in their lives.
"Man, I feel like Cleopatra, Joan of Arc, Queens of Hearts, yeah. Tonight it's only me that matters. Oh you on that feminist tip?" L5 sang.
Little Mix is different from other music groups because they can't seem to find a particular style of music to stick to and LM5 is a great example of that. While they mostly sing pop, they noticeably channel a variety of styles and artists within that genre such as Beyonce, who combines pop with R&B and hip hop, and Ricky Martin, who mixes pop with reggaeton. On one hand, it could be a smart move for Little Mix to find a particular sound and style and make it uniquely theirs. However, having that diverse assortment of different kinds of pop music in their album also makes them appeal to a larger audience, increasing their platform and possibly resulting in more sales.
"My favorite songs are 'Forget You Not' and 'The Cure'," sophomore Nadia Lonnberg said.  "I also like 'Motivate' because it's really catchy and has a beat that makes you dance."
Little Mix's Glory Days, the album preceding LM5, was the longest running album by a girl group in the UK top 40 ever. While I doubt that LM5 will accomplish the same feat, I'm sure that its songs and the messages they are intended to send will resonate in the minds of all listeners, whether fans or not.