The 2020 Grammys: Some Wins, Some Losses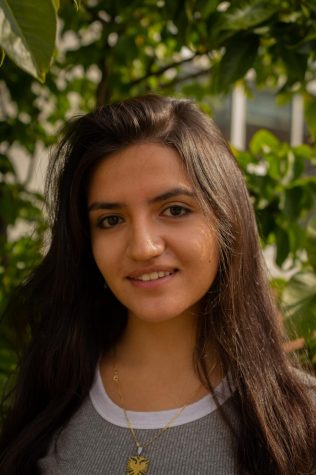 More stories from Brigitte Kaba
It was music's biggest night, but one that followed a tragic occurrence. Los Angeles Lakers legend Kobe Bryant, along with his daughter and seven others was tragically killed in a helicopter crash just hours before. The Grammys were held in the Staples Center, where the Lakers play their home games.
The show kicked off with Lizzo singing in tribute to Bryant.
"We should not be afraid to reach out," she said.
Hip hop group Boyz II Men was joined by host Alicia Keys in giving a graceful tribute to Kobe as well.
Keys sang an original parody of Lewis Capaldi's "Someone You Loved" on the piano. The parody was very entertaining since it was about the Grammy nominees.
"It's time for newness. And we refuse the negative energy. We refuse the old system," Keys said in a comment targeted toward the music industry.
Breakout star Lizzo had the most nominations this year, but 18 year-old singer-songwriter Billie Eilish took the most awards home, scoring five Grammys in total. Lil Nas X was nominated six times and won two trophies.
Photo Courtesy of: Amalia Nuñez
Images of the late Kobe Bryant and late Nipsey Hussle, who won two posthumous Grammys, were projected onstage during the 62nd Annual Grammy Awards at the Staples Center on January 26, 2020, in Los Angeles, California.
In a more positive light, Hollywood sweethearts Gwen Stefani and Blake Shelton sang a sweet serenade titled "Nobody But You," giving major wedding vibes.
Influential artist Tyler, the Creator humbly gave his acceptance speech alongside his mother, whom he promised to take to the Grammys after a "fire" performance.
Tyler confessed in a backstage interview that he felt conflicted about his accomplishment. "It feels like a backhanded compliment," Tyler said about his first win. "It sucks when that whenever me-or guys that look like me- do anything that's genre-bending or that's anything, they always put it in a rap or urban category-I don't like that 'urban' word.That's just a politically correct way to say the n-word."
Nominee Camilla Cabello sang "First Man" in an emotional performance dedicated to her father. Stars Ariana Grande and Usher gave their own stunning performances, but by far the most touching comeback was that of Demi Lovato, who performed for the first time since 2018.
Lovato took the stage whole-heartedly to perform her ballad titled "Anyone," which she wrote a few days before being hospitalized for a near-fatal drug overdose.
"I almost listen back and hear these lyrics as a cry for help. And you kind of listen back to it and you kind of think, how did nobody listen to this and think, let's help this girl?" Lovato said in a pre-Grammy interview for Apple.
Rock and country fans enjoyed surprise performances from Steven Tyler and Aerosmith and duo Dan + Shay won their second Best Country Duo/Group Performance Grammy for "Speechless". Their first one was for "Tequila," which was the most Shazamed song of 2018.
Spanish superstar Rosalía made her Grammy debut with modern hits "Juro Que" and "Malamente," mixing them with her traditional flamenco dancing.
The Grammys stood out as world audiences were swept away by the proper amount of diverse, entertaining performances.
About the Contributor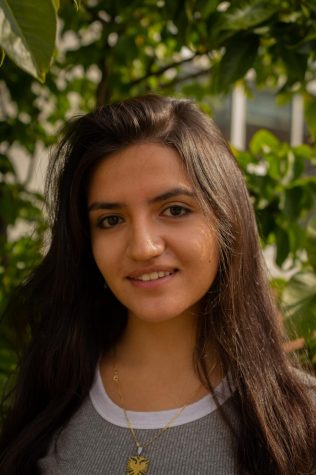 Brigitte Kaba, Staff Writer
This is senior Brigitte Kaba's first year as a staff writer for The Pitch and she is super excited to be a part of it..On her free time, she enjoys writing...