A McDream: Grey's Anatomy returns to TV amidst the pandemic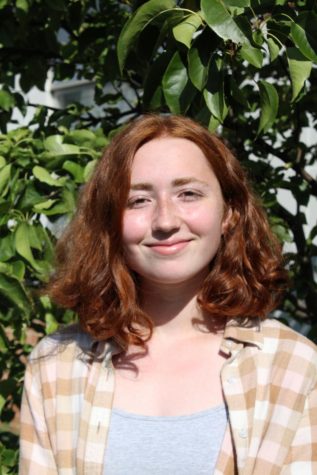 More stories from Cora Flynn
*Article may contain spoilers up to the end of season 16*
The steamy romances and the statistically unlikely amount of gorgeous doctors, rare medical conditions and surgeries of the long-running ABC medical drama "Grey's Anatomy" usually serve as an escape from reality for viewers. However, the narrative that fans saw in its season 17 premiere on November 12 was distressingly familiar. Set in April of this year, the new season starts with patients with COVID-19 dying alone, constant shortages of PPE and doctors struggling with isolation from their loved ones. The "Grey's Anatomy" premiere is an example of how shows are exploring what TV can and should look like during a pandemic that has radically changed so many lives. However, the inclusion of COVID-19 makes many WJ Greybies question what level of realism is too much in TV shows.
When showrunner Krista Vernoff announced that "Grey's Anatomy" would be including the coronavirus pandemic in season 17, many were conflicted about what this would mean for the show.
"At first I was kind of like, 'I am already living in COVID life, I don't know if I really want to watch a show based on COVID.' I already have it in everyday life; I would rather this be my escape, but then I thought about it and I pretty much like what they are doing because they are honoring the medical staff and everything by showing us what actually happens," junior Ava Familant said.
Many fans share the same sentiment, especially after watching the season premiere which followed the beloved surgeons of Grey Sloan Memorial Hospital as they worked to fight the surges of COVID-19 as a coronavirus center for the area. Characters such as Meredith Grey (Ellen Pompeo), Maggie Pierce (Kelly McCreary) and Miranda Bailey (Chandra Wilson) illustrate the exhaustion and frustration that many doctors, nurses and other hospital staff feel as they try to save lives during the pandemic. The representation presented has elicited a positive reaction from many viewers.
"I think it is actually really smart [and] pretty interesting… and obviously it is probably much harder in real life and in actual E.R.s…but I don't think people understand how much pressure nurses and doctors are under, especially in the emergency room. And I feel like a lot of people don't take corona seriously…but seeing this show and researching…I am definitely glad I am wearing a mask inside rather than partying like some of my friends are," junior Karen Howell said.
While COVID-19 is going to be a major part of this season, fans are looking forward to other parts of the show as well.
"Well, everyone is talking about the cast list because we are seeing old characters on there. I don't know if I trust the characters list, but there are a bunch of old characters like Derek and Lexie, so I am looking forward to seeing if that is actually true and to see if they could be coming in the show somehow, and I am just excited to see how the drama unfolds. Like, this is my comfort show, as stressful as it can be sometimes…so I am just excited to be able to watch it," Familant said.
Other "Grey's Anatomy" lovers are excited about specific couples they are hoping will get together this season.
"…One thing I would like to happen is Meredith and McWidow [Richard Flood]; I want him and Meredith to be together. I feel like they really understand each other and I already stan them," senior Rakeb Hailemariam said.
The much-beloved show appeals to many WJ students (who were at most two years old when the first episode aired in March 2005) for many different reasons, but usually, it has had something to do with the drama.
"Well, I am interested in medicine and being an E.R. nurse and the show is pretty cool because it is very drama-filled…I am pretty devoted to the characters, and I think that the drama between them is pretty interesting," Howell said.
However impressive the longevity of the show is, it will eventually have to end and there have been rumors that season 17 might be the show's last, a rumor that prompts a mix of emotions for "Grey's Anatomy" devotees.
"It makes me really sad because it has been a long journey for me. I have rewatched "Grey's" so many times and I have never gotten bored of it. It is always the same emotional roller coaster that I have been riding on ever since I first watched it. If it is the last season, I won't be too, too sad because it has been a long time that they have been making this show, but at the same time, I really don't want it to end," Hailemariam said.
Even though this may not be the last season of "Grey's," it will no doubt be a memorable one as it attempts to tackle the virus that has shut the world down for months. Though it is a show mostly about surgeons having sex at inappropriate times and in inappropriate places, "Grey's Anatomy" may be just what the doctor ordered to help unite people to protect themselves and others against COVID-19 by helping them understand what the frontlines of the fight against coronavirus really look like.
Your donation will support the student journalists of Walter Johnson High School. Your contribution will allow us to purchase equipment and cover our annual website hosting costs.
About the Contributor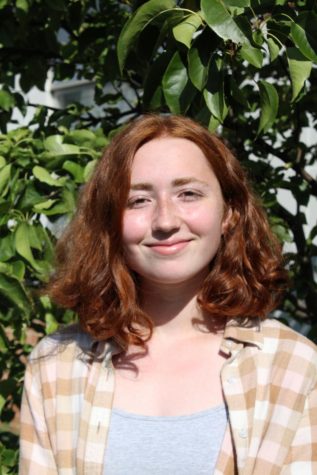 Cora Flynn, Print Feature Editor
Cora Flynn is a senior and in her second year on the Pitch. Aside from writing for the Pitch, Cora spends her time running, making art and hanging out...