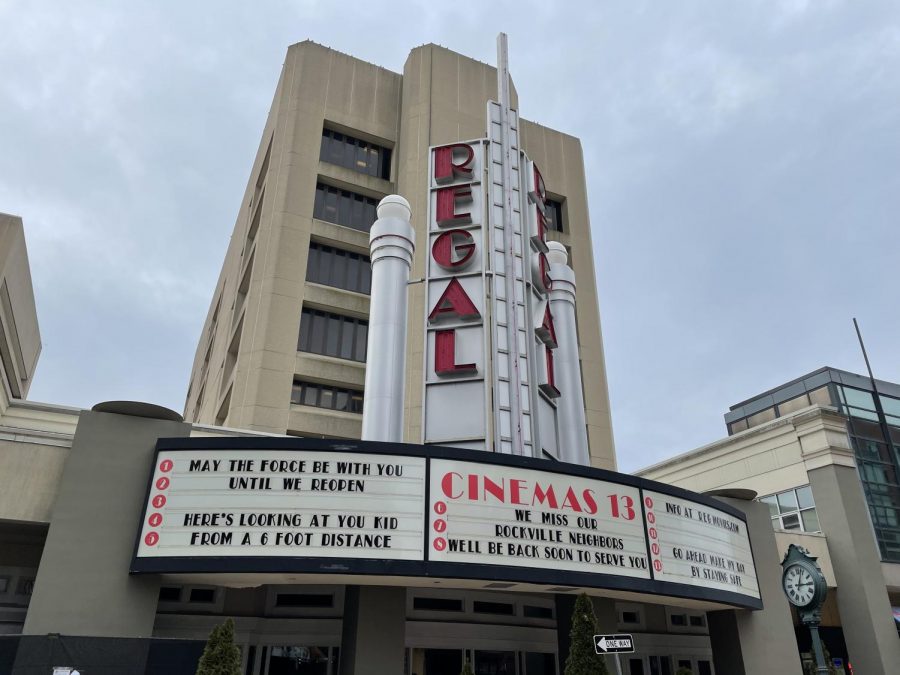 Photo by Einav Tsach
When was the last time you went to a movie theater? Probably a long time ago. A theater business typically thrives the most when it fills a venue to 100% capacity, similarly to concert halls and restaurants. With the coronavirus and its social distancing guidelines, that's no longer possible. Thus, many theaters around the world have closed or began operating under reduced capacity. This trend and the fear of the virus has led many to opt for at-home streaming.
It's no surprise, therefore, that since the outbreak of the coronavirus in early 2020, the streaming industry has boomed. Chances are that, over the pandemic, you have used HBO Max, Apple TV+, Disney+, Hulu, Netflix, Prime Video or any of the other available platforms (of which there are many).
Sophomore Guy Saltsman says that he has watched a lot of films during the coronavirus period, but that he's had to do so differently.
"I have been streaming the movies at home," Saltsman said. "I have been using Netflix mainly."
Streaming platforms have adapted during the coronavirus period. For example, to recreate the social experience of being with friends and seeing a movie together, some of the platforms have introduced a "watch party" feature. This allows for a movie to be streamed on devices in different locations, all while the video timing is synchronized between devices, and users can chat with one another on the platform.
The impact of the coronavirus on movie theaters worldwide has been devastating. It was reported in November that AMC, the biggest movie theater company in the world, had lost nearly a billion dollars in the then-most recent earning period. Many bankruptcies are expected in the coming months.
To adapt to the situation, Warner Bros., one of the largest movie companies in the world, announced in December that all of its movies would come out on HBO Max at the same time as they do in theaters. Stocks of major theaters dropped the day of the announcement.
IPIC Theaters, a venue popular with Wildcats, laid off up to 100 of its employees in August. Maryland's theaters had to remain closed between March and September under orders from the state, and IPIC is currently closed once again. The chain has detailed its COVID-19 precautions on its website.
Theaters face, and will continue to face, a significant challenge in getting customers back to the movie screen.
"I believe that once the COVID situation gets less worse than it is now they can make an adaptation for the seating at the theaters," Saltsman said. "I would love to go to the theaters again."