Students react to "Shrek" as the spring musical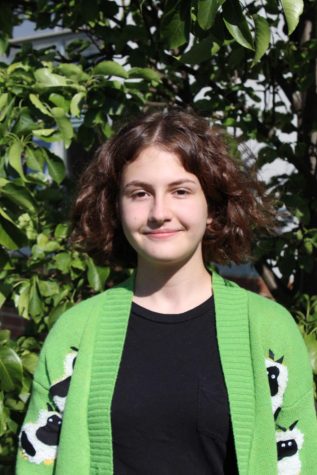 More stories from Sophia Meytin
"Twelve Angry Jurors," WJ S*T*A*G*E's fall play, was a somber reminder of the gravity of civic duty. Ending on a reminder of the injustice surrounding the wrongful convictions of Black people in modern society, it heavily emphasized the idea that even the smallest details in a potentially criminal case have major consequences. The spring musical, set to be performed in the last week of March and the first week of April, appears to be the polar opposite of this serious, politically relevant play.
It was recently announced that the spring musical is "Shrek," a hit Broadway production that has won a large number of accolades in various categories, from Best Musical to Acting. Based on the 2001 DreamWorks Animation film of the same name and its sequels, the planned production tells the story of an ogre who finds true love by overcoming the stigma surrounding his appearance.
The choice was unexpected, to say the least. Especially considering the solemnity of the fall play, many students were expecting a musical in the same vein. Others, like senior Nishi Tripathi, were expecting a classic that, while not necessarily serious, was still renowned.
"I'd heard [rumors about the musical being] 'Little Shop of Horrors' floating around, and was kind of hoping for that because that's a really fun show, but also I knew that there was no way we had the budget for that. In reality, I didn't have the slightest idea what it was going to be, but I definitely hadn't considered 'Shrek,'" Tripathi said.
Other causes for students' surprise include the fact that WJ S*T*A*G*E performed "Shrek" fairly recently, as well as its similarity to the pre-COVID musical "Into the Woods," which was canceled by the very first quarantine a week before its opening night in 2020. The latter is regarded as a smart budgetary move, due to the fact that the character overlap enables the reuse of sets and costumes.
However, the musical also prompted a few concerns. One commonly-voiced worry is the lack of major roles, especially for women.
"I did notice that there are very few non-ensemble parts, especially for [women], as the only female lead is Princess Fiona. Our theatre program mostly consists of women, so I thought this was an interesting choice," Tripathi said.
Despite students' misgivings, many are interested in the premise and excited to see the final product. To non-S*T*A*G*E senior Andres Zalowitz, "Shrek" is a perfect opportunity for student actors, stage crew, and spectators alike to have a funny, memorable experience.
"'Shrek' is a criminally underrated movie — it's treated as a meme, which it definitely is — but it's so much fun to watch, so I think a play where it's not the most serious and the students can just kind of have fun with it would go really well," Zalowitz said.
"
"I didn't have the slightest idea what it was going to be, but I definitely hadn't considered 'Shrek.'""
This possibility of excitement is even enough to convince Zalowitz to attend. Though he is not an avid theater-goer, he looks forward to the opportunity to see the musical.
"I've actually never been to a school play, but this is a fairly different concept, and [it's] my last year [at WJ], so I actually wanted to go when I heard what it was. I think everyone who makes these plays [is] beyond talented, and I am legitimately excited to see what their interpretation of a nostalgic classic will be like," Zalowitz said.
Other students needed much less persuasion to look forward to "Shrek." Junior JJ Kim most looks forward to the work of the actors and stage crew, rather than the overall production. For her, the joy is in the effort, no matter the result.
"I think it'll be a really entertaining show, and they'll have a lot of fun with the production, which is the whole reason I like watching the shows… They could mangle 'Shrek' beyond recognition, and I'd still be entertained," Kim said.
Your donation will support the student journalists of Walter Johnson High School. Your contribution will allow us to purchase equipment and cover our annual website hosting costs.
About the Contributor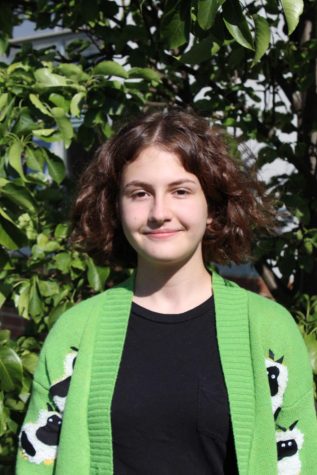 Sophia Meytin, Staff Writer
Sophia Meytin is a senior at Walter Johnson, and this is their first year on the Pitch. Outside of school, they enjoy baking, gardening, and singing in...