Artists of the issue: The freshmen behind the sports flicks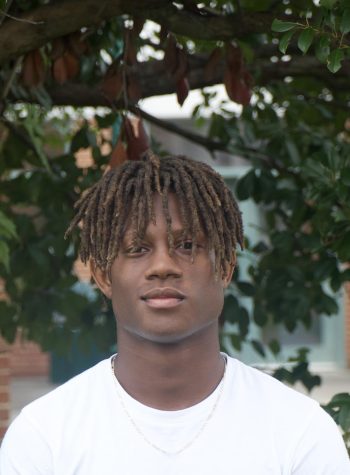 More stories from Jalen Scott
There is a saying that talent knows no bounds. No gender, no race and certainly no grade confines freshmen Eugene Borissow and Alp Torumtay, two pairs of the sharpest eyes at WJ. This dynamic duo is rising in popularity through their success in WJ sports photography.
Modest beginnings are what drove Alp Torumtay's decision to work behind the camera. His dad gifted him a camera that he didn't use much. A football game added kindling to the fire as the shots from his first game came out quite good.
"I thought, 'Wow, I could actually do this,'" Torumtay said.
Torumtay would attend a few more games with the camera during the remainder of the football season, and it was at one of these games where he would meet fellow freshman Eugene Borissow. He, too, found his footing in the photography game from an old family camera.
"[I] tried out a few new things and eventually found my way to sports," Borissow said.
Players agree that what sets the pair's photos apart from the everyday volunteer photographers for games is the quality and time put into pictures for the perfect shot. This is evident from the handshakes given to Torumtay and senior running back Kenneth Dempster's nickname for Borrissow, EuGoat.
First, it starts with the lenses. They both use a similar focal lens on their cameras, with Torumtay using a 70-200 mm lens and Borissow using a 50-140 mm. These lenses translate to the same focal patterns with crop frames.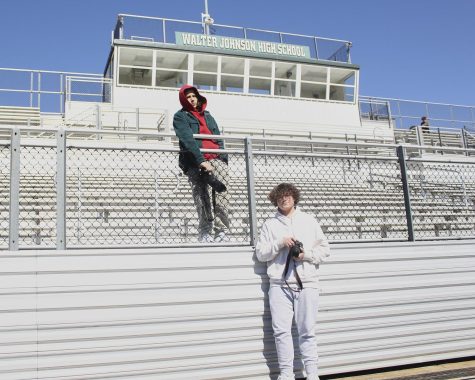 Then comes the positioning, depending on the sport. A mixture of luck and picking the perfect location plays into the duo getting the best shots possible. For example, Torumtay likes to position himself on the home goal during hockey games.
"I try to keep my camera up so I can get those shots where a player helps another player up, or there is something going on. The little things also contribute more than just movement shots," Torumtay said.
Borissow noted that general knowledge of the sport being photographed is crucial.
"You have to know the sport [and] the rules, and that leads to better shots," Borissow said.
Next comes the editing process. How do Torumtay and Borissow get such crisp shots in games that usually last an hour or more? Well the chances of that happening are about one in a hundred—literally. Both photographers take their camera home and back up hundreds of different shots on their computers to keep them from being lost.
"I try to get 800 to 1000 photos from the game," Borissow said.
Both Borissow and Torumtay go home right after the game and get to work.
"It usually takes no less than one hour just to flag the photos I like, so I can go back and edit them all individually," Torumtay said.
In a "shuttershot" of five photos, for example, it's all about that one shot. From there, the duo can add or subtract any elements from the photos to give it their personal touch or try something new. This can include sharpness, backgrounds or color pallets. This all usually takes place right after a game, and many late night hours are put in to give players the best photos possible. Talk about dedication.
Though the two have garnered praise, they haven't let it make them rivals. The two often collaborate together at games and praise each other's work, with only love and respect between the two.
"When asked who the better photographer is, I don't answer that question, because we each have our own styles, and everyone has their own opinion," Torumtay said.
Despite Torumtay and Borissow's success in sports photography, they don't plan on limiting themselves as they go through high school. Expect to see them take more roles and projects in the WJ community, tackling new subjects such as arts and student events, and of course sports.
To view more of their work, visit their instagram pages @eugeneborissow and @alptorumtay.
Your donation will support the student journalists of Walter Johnson High School. Your contribution will allow us to purchase equipment and cover our annual website hosting costs.
About the Contributor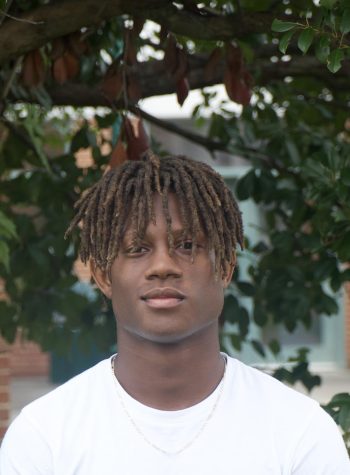 Jalen Scott, Staff Writer





Jalen is a second-year staff writer for The Pitch. As a three-sport athlete and member of clubs, he likes to stay busy and well-rounded.