Pam and Tommy recap: why women in the industry are treated differently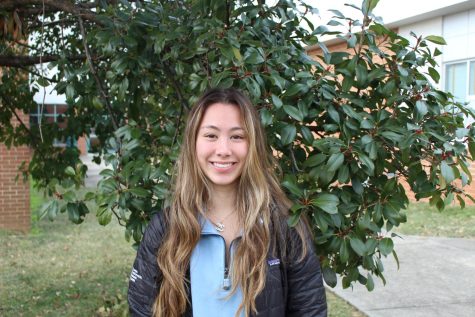 More stories from Hana Elster
Pamela Anderson is a widely known name, but is it because of "Baywatch," "Barb Wire," or her infamous sex tape with Tommy Lee?
In 1995, the private life of "Baywatch" star Pamela Anderson was exposed to the public. Her relationship with the band drummer of Mötley Crüe was brought to the screen in the new series, "Pam and Tommy," which aired February 2nd on Hulu. The show dives into the reality and hardships of celebrity life. "Pam and Tommy" was mostly based off of the Rolling Stones article written in 2014, which revealed the truth behind the sex tape. However, the new series never received the approval of Anderson.
Throughout the series, watchers are able to see the perspective of Pam, Tommy and Rand Gauthier (the man who leaked the tape). The directors of the show have created an interesting lens for watchers that allow them to see the damage the tape created for Anderson.
Typically, sex tapes released of celebrities receive a lot of media, but boost celebrities careers. A notable example of this is Kim Kardashian. Kardashian leaked her sex tape in order to receive more fame and status, but the release of Anderson's tapes only jeopardized her career.
An important aspect of the series was how the effect on Anderson was much different than the effect on Lee. Anderson expressed to Lee that men would give him a high five, while she would now be seen as a slut. Although Anderson did pose for Playboy nude, those images were posted with consent; the tape, however, was non consensual.
"What Pam described is very real. It's not news for people in the industry that women are objectified more, and men get a pat on the back. It's really messed up and I agree with every point she made," senior Kyra Lee said.
The double standard ruined Anderson's career for a long time as she was not able to get leading roles in movies. Men only viewed her as a sexual desire rather than a person.
"
Everyone saw her in a sexual way and held her to a standard of innocence. But when her sex tape come out, she became something they did not want.
— Ali Elgin
Men only saw what they wanted: a symbol of sex and lust, rather than an innocent girl who did not want her private life to been seen by everyone in the world. While the tape created attention and popularity for Anderson, she was only viewed as an object, which was completely unwarranted and unwanted.
Anderson was intensely interviewed by lawyers in episode six. The questions the lawyers asked not only made Anderson viewed as a slut, but also as a woman who wanted this tape to come out.
"She was a sex symbol based on something that wasn't her fault. I think they made her look a little dumb and helpless. Obviously, there wasn't much she could do," Elgin said.
The tape generated around $77 million dollars in less than one year, but the profit actually went to Vivid Entertainment. The colossal amount of money made by this one tape was largely because of how men objectified Anderson.
"Women bring more money in than men do when they are sexualized rather than men," senior Aurelia Baier said.
The show highlights how the double standard needs to go. Although there has been important change since 1995, the double standard still exists and women are continuously being sexualized. What a woman wears or does not wear should not be criticized by the public. Pamela Anderson deserves an apology from every single person who purchased the tape from when it was first released to now.
Your donation will support the student journalists of Walter Johnson High School. Your contribution will allow us to purchase equipment and cover our annual website hosting costs.
About the Contributor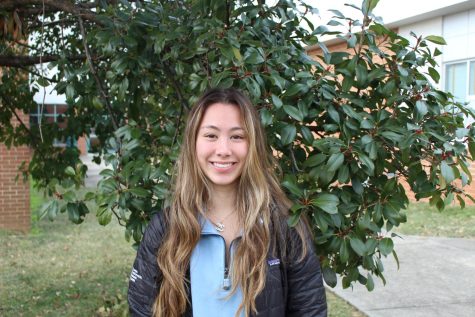 Hana Elster, Staff Writer
Hana is a Staff Writer for Pitch this year. This is her first year writing for the Pitch and in her free time, she runs her own small business.