Up at Bat: What Are Your Plans For Halloween?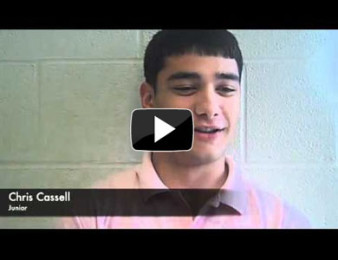 Sari Amiel, Online Feature Co-Editor
October 27, 2010
At WJ, Oct. 29 means "Bad Day to be a Pumpkin." This Friday, students will dress for Halloween and gather outside during lunch. The occasion includes face painting, a preschool parade and contests for pumpkin carving, pumpkin pie eating, pumpkin foods and costumes. Also, pumpkins are launched across the field and smashed against the grass.
While celebrating Oct. 31 at school is enjoyable, Halloween can be much more eventful.
There are still some of us who are dressing up and, age aside, trick-or-treating. We wonder, what will we be? And how does that compare with how we used to dress up as kids? In some ways, our costumes may have been more enjoyable when we were younger, back when they corresponded better with our ages and personalities. But maybe we just think they were better, confused as we may be by fond memories of excitement in our early Halloweens.
After all, now that we're older, we can dress up more creatively. Our costumes can reflect complex ideas and jokes, instead of those simple characters or objects of before. Still, though, many of us choose to dress up similar to how we dressed when we were little. For example, this year, I could not decide whether to be a watermelon or a pineapple, before settling on a bunch of grapes. Although we have the mental capacity to dress up in more complicated costumes, it doesn't seem as if most of us actually plan to. Also, many WJ students are planning on trick-or-treating. It seems as if dressing up and demanding candy from your neighbors never gets old.