The Hispanic Heritage Assembly shows off their variety of talents in a vibrant way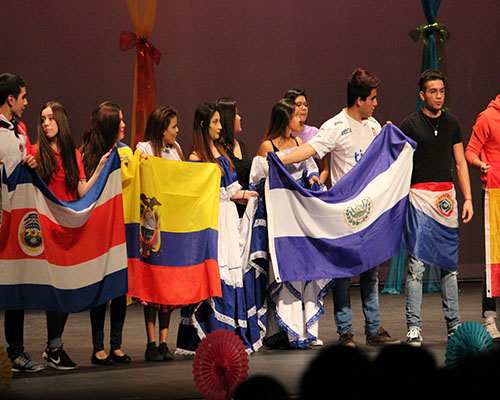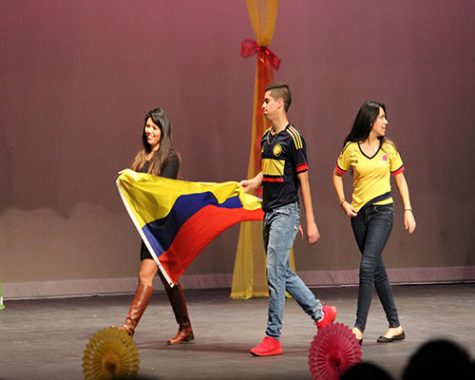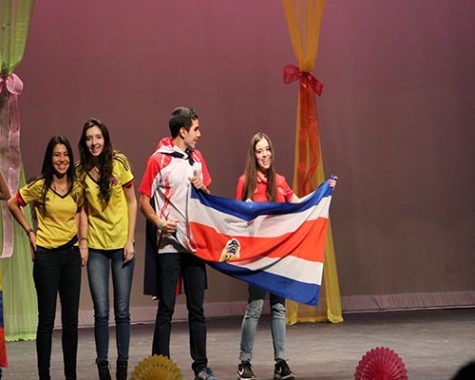 The Hispanic Assembly was a huge hit on December 22nd, 2016. The assembly consisted of a Hispanic pop dance, a soloist singer, a soloist dancer, couple dances and the presentation of the flags of different of Spanish speaking countries.
Seniors Gabbi Jones and Meivelyn Torres were among the many dancers that took part in performing the first dance performance in the assembly.
"The dance performance was energetic and very positive," Torres said.
There were multiple performances showing the history behind Hispanic dance. The MCs were very enthusiastic and joyous talking about the different backgrounds of Spanish speaking countries.
"I was really proud and happy with the result of the assembly. I think all our hard work paid off and the dances were great at the end," senior Valeria Casasola said. 
Participating in the Hispanic Heritage Assembly is a time and place for student to show their talents while representing Spanish speaking classmates. Everyone who participated looked like they had a blast performing and everyone watching enjoyed the colorful backgrounds and the exciting performances in the assembly.