A in-depth look at three scholarships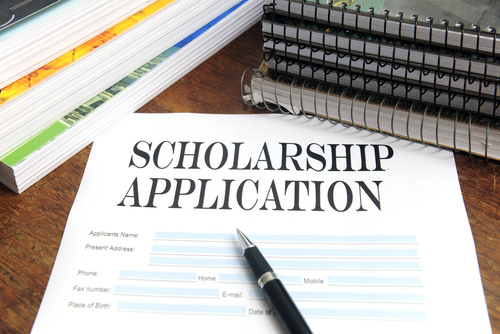 Hang on for a minute...we're trying to find some more stories you might like.
It is widely known that college can be very expensive. Students may have gotten over the obstacle of picking which college is right for them, but now they have to find a way to tackle the obstacle of affording college and paying the expensive fees.
Harvey Mudd College is ranked as the most expensive college in the U.S. followed by Columbia University. The tuition to Harvey Mudd is $50,649 with total cost of attendance amounting to $69,355. Most students would have trouble coughing up the money to afford a college this expensive. This is why most students turn to financial aid and scholarships to help reduce the costs of attendance.
There are many scholarships available to students varying from athletic scholarships to merit-based scholarships. Here are some of the scholarships available to all students as well as some explanations of certain scholarships.
ROTC- The Reserve Officers' Training Corps is a college based officer training program for students who want to become commissioned officers in the United States Armed Forces after they graduate. Students are able to train with local ROTC units at civilian colleges which means they don't have to attend specialized military academies in order to serve the country. Earning the ROTC scholarship can often make the college attendance costs completely free for students. However, students will have to train as part of their ROTC units in their free time and they will graduate with a tuition and a U.S. Armed Forces service requirement. Students seeking to be awarded an ROTC scholarship must be planning to attend a civilian school as well as planning to study a certain major that is needed by the military. Students planning to study majors like nursing, electrical engineering and aerospace engineering are sought after by the military while English and business major students are not as useful. Knowing a different language can also be very beneficial if a student is seeking to earn an ROTC scholarship. The military is currently looking for students that have a proficiency in Korean, Chinese and Russian because that will most likely be the next arena for conflict.
Banneker/Key- The Banneker/Key scholarship offered exclusively by University of Maryland College Park is a highly prestigious scholarship for students who have distinguished themselves academically. The scholarship is named after Benjamin Banneker and Francis Scott Key, two very prominent figures in American history. The scholarship is awarded only to students who met the priority application deadline of November 1 and these applicants must have also been invited to the Honors College. Only about 150 Banneker/Key Scholars are welcomed to campus every year meaning this is a very exclusive scholarship. Being awarded this scholarship is a huge honor and signifies earning a full ride scholarship to UMCP.
Gayle Evans is well known to all students for sending bulk emails that can be very beneficial to students looking for job, SSL, internship and scholarship opportunities. This past fall,Evans sent an email about a notable scholarship awarded by Coca-Cola. Coca-Cola has a Scholars Program Scholarship that is awarded to high school seniors. Seniors need to demonstrate that they are leaders and have a commitment to serve their school or their communities in some beneficial way. The scholarship award money amounts to $20,000 and only 150 students are chosen in a single year.
Evans sends many other useful emails to juniors and seniors regarding other scholarships so be sure to check in with the College & Career Center to get more information about other scholarships!