Students usher in the fall season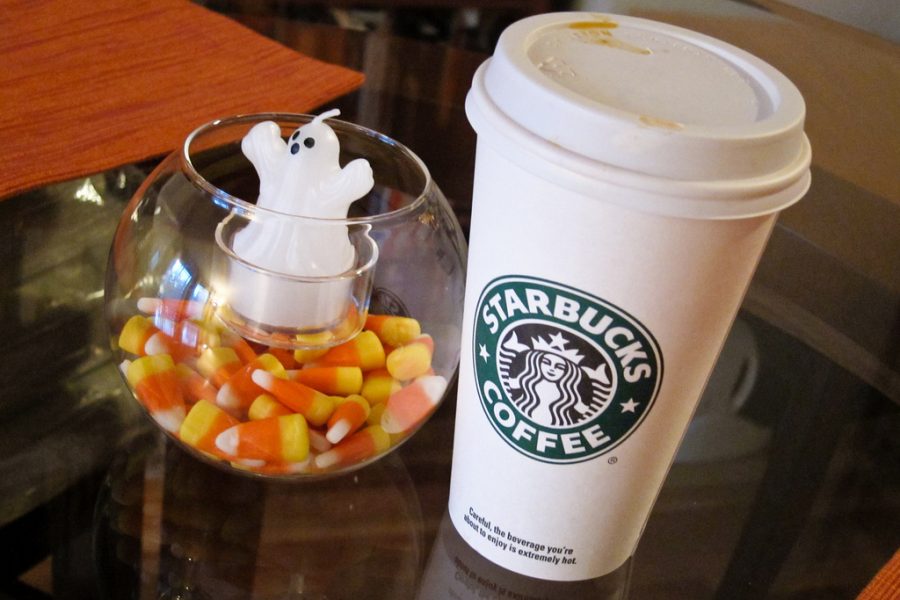 Gone are the times of sunbathing and cooling off in the pool, here comes the season of pumpkin spice, scented candles and, of course, homecoming. Everything in fall, no matter how significant, gives everyone a reason to be psyched about this time of year. Before winter comes to freeze us to the bone, autumn provides everyone with one last period of warmth and enjoyment.
While many people enjoy the fall, some don't see it as fondly for one reason, fall means the end of summer. Summertime is appreciated for reasons that you can't find any other time of year. Searing heat, insane freetime and bomb vacations are all things associated with summer. Once fall rolls around, that means the start of school and the carefree summer lifestyle is over. Fall might have its perks but the crazy experiences in summer will have to wait until next year.
Senior Rachel Miller has her own opinions about the shift to fall. Miller doesn't appreciate the loss of summertime.
"While fall is going to be a lot of fun I'm going to miss summer very much," Miller said.
Regardless of the haters, fall has a lot to offer. The change of season means  new fashion choices. Stores bring out their new seasonal products, and restaurants start switching to cater to the change of seasons.
Then, of course, there are the more important things to look forward to in fall. The homecoming movie, game and dance all provide annual fun for everyone at WJ to enjoy and get people thinking about that special someone that they might want to ask to homecoming. Additionally, people begin to think of different ways to spook their friends for Halloween. With all of the unique fall activities to enjoy, finding something to do at this time of year is no hard task with something for everyone to enjoy.
While some people may enjoy the big autumnal events, others like sophomore Anna Lebrun enjoy the simpler things that only come around this time of year.
"It's hard to choose favorites from all of the fun fall has to offer but I'm excited for sweaters and uggs to make a comeback," Lebrun explained.
A great thing about school occuring during this season is that these activities now have something to foster and spread the fall spirit. With activities like homecoming, Halloween parties and Bad Day to be a Pumpkin the new freshmen will have a lot to look forward to.
Freshman Liam Levine is excited for what's in store as his first year in high school kicks off.
"I'd have to say that I'm most excited for the hoco after party to be honest," Levine said.
Whether it's the fun events, the cool store specials or just the autumnal vibe, it's safe to say that the coming fall season will give a lot of people things to be excited about. Hopefully fall lives up to the hype and can adequately provide the much needed warmth before the bite of winter hits.