Juniors look forward to 2019
Hang on for a minute...we're trying to find some more stories you might like.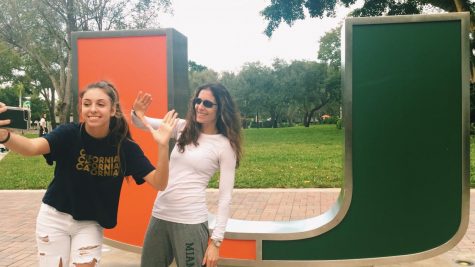 2018 was an eventful year to say the least, consisting of the royal wedding, Winter Olympics, various political scandals and of course the release of the thank you, next music video. But what will 2019 entail? The first self driving cars are predicted hit the market, Game of Thrones season 8 is airing, and sadly, many people think it might be Queen Elizabeth's last year.
In terms of Water Johnson, many new things are coming. Starting second semester of the 2018-2019 school year, WJ is incorporating "Wildcat Wellness" into the schedule. Students are going to be given an extra free period once a week to catch up on their work. Many students are thrilled about this relaxation time but some students think our time in school should be spent doing things that are more constructive.
"I think instead of having double third, they would do something similar to what North Bethesda did and have it at the end of the day. That way people can go home if they don't have work to make up," junior Gwen Rodriguez said.
Walter Johnson athletes are hopeful for their successes in the new year. The juniors are getting fired up to lead the team in their senior year of 2019-2020.
"Us squirrels [girls soccer] are going to make it far in the playoffs this year. I can feel it. We may even be on our road to states!" said junior Izzy Orezzoli.
"I know WJ cross country is going to make it to states this year and I'm super pumped," said junior Jenna Goldberg.
The juniors are all looking forward to finishing off the school year and heading back as seniors.
"I think that 2019 is going to be a great year. I'm excited for summer and can't wait for my senior year. I feel like the college search will be stressful in this upcoming year, but it should all be worth it in the end," junior Ben Tilkin said. Other students are starting to think about furthering their education and life after graduating from Walter Johnson.
"I'm beyond excited to be studying in Miami, Florida once I graduate and be able to go to the beach after class," senior Jadyn Fox said.