Oh Walter J, how would your world compare to today?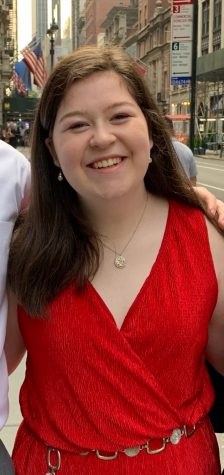 More stories from Elana Renbaum
On Oct. 10, 1924, Washington Senators pitcher Walter Johnson made history by closing out game seven of the World Series in the 12th inning against the New York Giants, securing the first World Series championship in franchise history.
Ninety-five years later, Washington Nationals closer Daniel Hudson turned his own page in history by finishing out the Houston Astros to protect the Nationals' four-run lead and to bring the title of World Champion back to D.C.
In those 95 years in between titles, Washington baseball had moved all over the country, switched leagues, and finally returned back home to RFK Stadium in 2005.
To put the near century gap into perspective, in 1924 a gallon of gas was 11 cents, and thanks to today's inflation rate, that would be approximately $1.66 per gallon in 2019. World Series tickets at Griffith Stadium were selling for $5.50 a seat ($142.97 today), whereas the cheapest ticket on StubHub at Nats Park was selling for around $800.
As for Maryland nearly 100 years ago, Bethesda and Rockville were the center cities of Montgomery County. They began as rural farm zones and over time became the urban areas they are known for today.
"Bethesda, Garrett Park and Kensington had all developed because of the connection to the streetcar as early as the late 19th century," U.S. history teacher Nathan Schwartz said.
Both streetcar lines led into DC, which allowed for easy access for those living in the cities who had jobs in DC.
Thanks to the New Deal, a program from President Franklin D. Roosevelt in 1933 designed to create more public work projects and subsequently created more jobs,, the governmental presence in DC exploded, and more people came to live in Montgomery County that worked for the government or took part in one of these programs.
Bethesda's premiere neighborhoods began to develop in the early 1920s, which led to a greater infrastructure for the city including gas stations, sidewalks and car dealerships. By the mid-1920s, Bethesda had become the center city for Montgomery County with barbers, grocery stores and schools.
By the end of the decade, Bethesda's population nearly tripled from 4,757 to 12,018, and by 1940, Bethesda had nearly 8,000 residents on the federal government's payroll.
Today, Bethesda flourishes with new businesses, underground train networks, quality public education and scenic neighborhoods valued up to the millions. As of the 2010 U.S. Census, Bethesda's population is 60,858 people and Rockville has 61,209 populates.
Reflecting back to today, one of the biggest standouts between these two championships are their celebrations.
"[I think that it is] big, has a lot of people, team colors everywhere and people wearing jerseys," junior Alina Kahn said of championship celebrations. This is a common scene you can find today, but was not a spectacle found in 1924.
Today's celebrations are synonymous with champagne and beer showers, cigars and dancing. Even during this year's playoff run, Nats' shortstop Trea Turner could be found celebrating with a ceramic bottle of tequila.
For their celebration antics, the Nationals' players took a page out of the Washington Capitals hockey team's book and tried to drink out of the various trophies they were awarded. The ritual began with the National League Championship Trophy, awarded to the National League Champion, which could lend itself to liquid consumption due to its more cupped appearance. However, the World Series Commissioner's trophy is a different story altogether. The Commissioner's Trophy is a flat base with individual metal flags, that are up to 24 inches tall, made to create a ring. There is no solid wall that could be used to hold a drink of some sort, but that didn't stop the Nationals. They poured beer through the flags into the player's mouths and onto their faces and clothes (Although slightly disappointing, the Nationals haven't visited a fountain like Capitals' captain Alex Ovechkin did).
Regardless of prohibition, alcohol celebrations weren't common until the 1957 World Series in which the Milwaukee Brewers poured champagne over each other after their championship win (Beer would have been much more fitting, huh?).
When the Senators won the championship, there was no parade through the streets, like there was for the Nats. Instead, when the final out of the game was secured, fans in the stands flooded the field and ran wild in the streets of Washington and Griffith Stadium. According to the Washington Post, there were upwards of 100,000 people in the streets, which is comparable to the amount of fans that came in 2019. While no number of attendees has been released, the Metro said that there were 127,000 more riders that week than the one before, and had sold 8,000 commemorative SmarTrip cards with the Nationals' World Series photo and emblem.
To attend the parade this year, fans could travel by Metro, car or bus to Constitution Avenue to partake in the celebration festivities.
"It was amazing to see all those people who were supporting one team and it's something that nobody will ever forget," junior David Eller said.
Additionally, fans who could not attend in person were able to celebrate from their couches and kitchens. In 1924, the options were very limited.
"They didn't have television, they didn't have internet, they didn't have a news cycle that was literally 24 hours long. The only way for [fans to see the videos and pictures of the games] would be in newsreels at the movies, where they saw their news,maybe once a week," Schwartz said.
Walter Johnson High School holds a special piece of history, since it is named after the 12 time strikeout leader, three time Triple Crown winner and two time Most Valuable Player, including 1924 with his impressive playoff performance.
At WJ, students and staff honor the memory of a connection from Washington's baseball past, to its future.
Your donation will support the student journalists of Walter Johnson High School. Your contribution will allow us to purchase equipment and cover our annual website hosting costs.
About the Contributor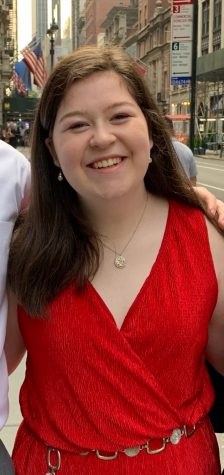 Elana Renbaum, Print Managing Editor
Elana Renbaum is a senior and is excited to be a Print Managing Editor for her second year working on The Pitch. In her free time, she enjoys listening...