Freshmen cope with an unprecedented first year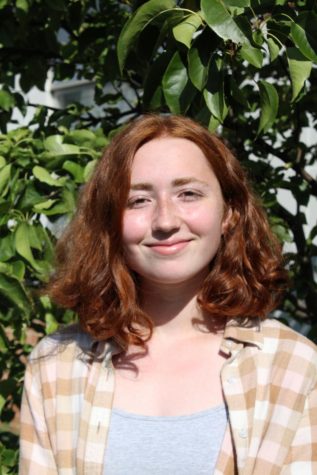 More stories from Cora Flynn
It is the first day of your freshman year of high school, you joined the Zoom meeting for your first period class and now you are staring at a screen full of 16 boxes of faces and names you have never seen before. This is not what you expected of the experience that Hollywood loves to advertise as the best four years of your life. However, this has been the reality for freshmen, as they lose their essential year of high school for connecting with their teachers and peers due to COVID-19.
MCPS announced on July 21 that all of their schools would be entirely online for the first semester of the fall 2020 school year, causing a wave of mixed reactions. Even though it seemed the safest course of action for our school system in response to the pandemic, many freshmen couldn't help but be disappointed.
"I was pretty upset because I was really looking forward to going to high school, you know, a totally different school for me. I was excited to meet new people and stuff, so I was pretty upset when I heard that we were going to be going online," freshman Rachael Wolfson said.
Whereas upperclassmen may have seen the faces of teachers in the hallway or heard rumors about them from other students, freshmen can only take what they see from Zoom calls. Starting their first year of high school online makes it much more difficult for freshmen to get to know their teachers.
"My teachers seem great, I mean, I haven't really met them yet, so I don't think I can really say, but they seem nice," freshman Pierce Goodenow said.
But getting to know teachers is not the only problem. It is also harder for freshmen to reach out and get the help they need from teachers with less class periods per week and the fact that learning through screens makes it more difficult for teachers to know when their students are struggling.
"I think it might be a little bit easier if I was in person, because in person I think we would have more class time per week than we have now, so I could get extra help from teachers and stuff. So I think it would still be really hard in person but it may be a little bit easier," Wolfson said.
Learning through Zoom also limits the ability of students to connect with their peers in class. Normally, students have opportunities to talk to each other before, during and after class. But with online school, the only opportunities students have to get to know their classmates are in the breakout rooms, which freshman Brooke Perry feels are a lot more awkward than a regular classroom.
"I mean because we are in Zoom and you don't really get to talk to other people really, even though we have breakout rooms, it is still really hard to meet new people. So, I don't really think I have made new friends through Zoom," Wolfson said.
Freshmen don't have many opportunities to branch out and meet new people, instead they have to rely on their middle school friend groups.
"My friend group is pretty much the same [as it was in middle school], although some people have left because of just drifting or other issues…I am just concerned that I won't really have that sort of foundation of that first year, that I need to build on for the rest of my years in high school," Perry said.
Even though there are a lot of negatives of having freshman year online, there are some perks of the new system.
"I like that we get to wake up later and I feel like I can communicate more with my friends during those 15 minute breaks than I would have been able to communicate with certain friends at school," Perry said.
Still, most students have expectations and things they look forward to in high school. At the end of the day, the class of 2024 is missing their year to adjust to being high schoolers and to enjoy the parts of high school about which they were most excited.
"I think definitely meeting new people and making new friends, and I was just really excited to just be at Walter Johnson High School because (…) I have three older siblings and they all have had a great experience there so I was so excited to be able to start my experience there, too," Wolfson said.
About the Contributor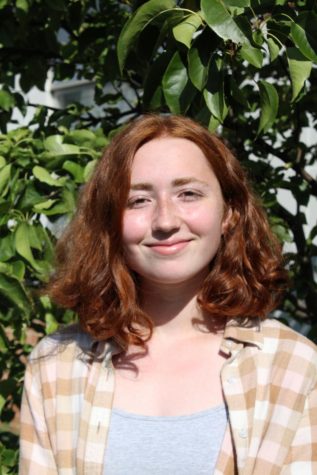 Cora Flynn, Print Feature Editor
Cora Flynn is a senior and in her second year on the Pitch. Aside from writing for the Pitch, Cora spends her time running, making art and hanging out...