Art exhibit volunteers help country heal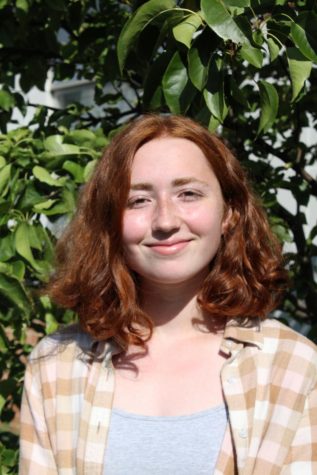 More stories from Cora Flynn
When artist Suzanne Brennan Firstenberg approached WJ ceramics teacher Stephanie Ellis, inquiring about whether any of her students would be willing to be geotagging volunteers at Firstenberg's art installation called "In America: Remember" Ellis, excited about this opportunity, instantly said yes. The installation was first introduced in the fall of 2020 outside the Robert F. Kennedy Memorial Stadium and consisted of about 270,000 white flags representing every American who had died from COVID.
This year's installation was open from Sept. 17 to Oct. 3 and was much larger with over 600,000 white flags on the National Mall. Loved ones were able to write or send in dedications for flags. To help create a virtual memory of this memorial, volunteers were needed to help geotag where each flag was, and students were happy to volunteer for such a worthy cause.
"Ms. Ellis mentioned it in class and mentioned it was for a good cause so I wanted to help out. She also mentioned we would get SSL hours so it was like a win-win situation. So I went with a couple of my friends from ceramics," sophomore Klara Pahlberg said.
Along with another friend, Ellis set up a schedule and meeting location for her volunteers. The groups were organized and trained by other volunteers on how to use the geolocating app during the first weekend of October.
"I was a geotracking volunteer so I would take the flags people had and I would take the numbers and put it on a map so we would know where the physical flag was planted and I would verify that it was there and it basically creates a digital copy of the exhibition so once it got taken down there is like a digital upload over there," senior Mark Grigoryan said.
Along with learning how to do it, the volunteers also learned more about the significance of their work.
"The artist came out and talked to them and told them how important it was. Because for a lot of people, they were not able to have a memorial or anything for their loved ones who died of COVID. So this was it. And to have this tiny virtual memory, a memorial that they can pull up at any time, for some of them, this is all they are going to have. And all the students who came down, they got it. They understood what they were doing. It was just so obvious. And they were moved. There were a lot of them who would get tears in their eyes just dealing with the public and the questions that they have," Ellis said.
The impact of first seeing the art exhibit proved hard to explain for volunteers. Students were able to fully grasp the gravity of the tragedy once seeing the exhibit.
"The first time I stepped onto the monuments and saw all the flags, trust me it's a whole different feeling when you are actually seeing it in person rather than seeing pictures," Grigoryan said.
The experience was deeply impactful and moving for the volunteers who were able to see the enormity of the loss of life.
"I learned that though it doesn't really seem like that big of a number but when you see it in front of you how many people have passed away, it's a lot of people. And it's not just a number, they are people that mean something to someone," Pahlberg said.
About the Contributor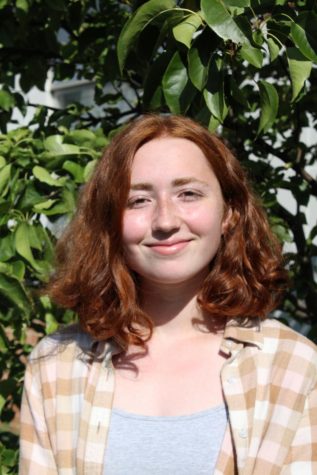 Cora Flynn, Print Feature Editor
Cora Flynn is a senior and in her second year on the Pitch. Aside from writing for the Pitch, Cora spends her time running, making art and hanging out...