What is so appealing about reality TV?
It's a chilly Sunday night after a long week of school and work. You finally settle in on your couch with some snacks and drinks, ready for your favorite part of the week: the time you find out who gets the final rose or who will be sent home in hysterics. You can finally stop thinking about your sad real life and focus on people who think they are going to find love on national TV. Though a majority of people aren't proud of this, it's an appealing hobby that most of America enjoy.
Reality TV, despite its name, isn't known for being what many consider real. Many look at it as easily digestible and fun content to watch, though some do feel like they have learned from it. The information may not be reliable but it doesn't hurt to try and learn while having fun!
"My family and I just love 'MasterChef!' I grew up watching it because my dad is a chef, so we learned from it together. It's very extra and also about cooking, which is a double win. It isn't that fake because the people are truly messing up, so it seems more real than other reality TV shows out there," junior Becca Freda said.
There are some reality shows out there that people watch to learn, but let's be real, most people watch reality TV to pass time or forget about their real life and struggles. One huge reality show that took America by storm was "Keeping up with the Kardashians."
"This is my favorite show because I think they are all stupid and seeing them make decisions is straight-up hilarious. They don't understand the concept of money and real life and it's nice to forget about real life and just watch," junior Jordan Potash said.
Reality TV cultivates a huge audience and entrances them into religiously watching every single episode. Typically, shows air on the weekends, but it has become more normal to see reality TV airing Monday and Thursday nights. Though people still tune in weekly, many people binge reality TV rather than staying on the show's schedule.
"It's pure trashy entertainment. I often find myself watching it on the weekends to pass the time and decompress," English teacher Sarah Gayman said.
No one would watch reality TV if it didn't drag them in with all the drama. Seeing people who are out-of-touch from reality catfight and cry over things makes people laugh, luring them into the next episode to see what other drama unfolds.
"My favorite show is 'The Bachelorette.' I like all the different challenges that they make for the contestants. I like how the contestants focus on one person and fight over her," sophomore Mateus Bouquet said.
Watching people do fun things to win contests or just peek into others' lives is a captivating, mindless activity that makes it that much more enjoyable because of how easy it is to do.
Your donation will support the student journalists of Walter Johnson High School. Your contribution will allow us to purchase equipment and cover our annual website hosting costs.
About the Contributor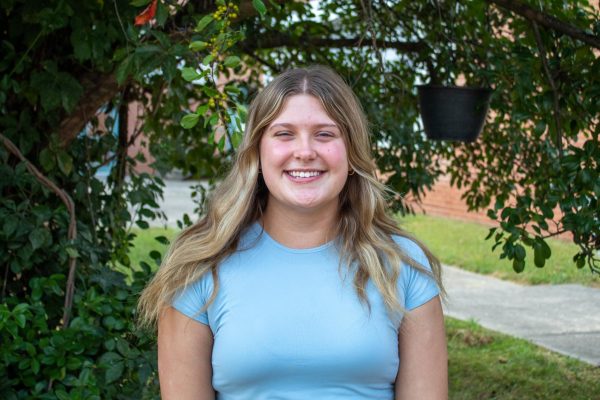 Zoe Ottenritter, Online Feature Editor
Senior Zoe Ottenritter is thrilled to be apart of the Pitch as an Online Feature Editor. This is her first year on the Pitch but also enjoys hanging with...