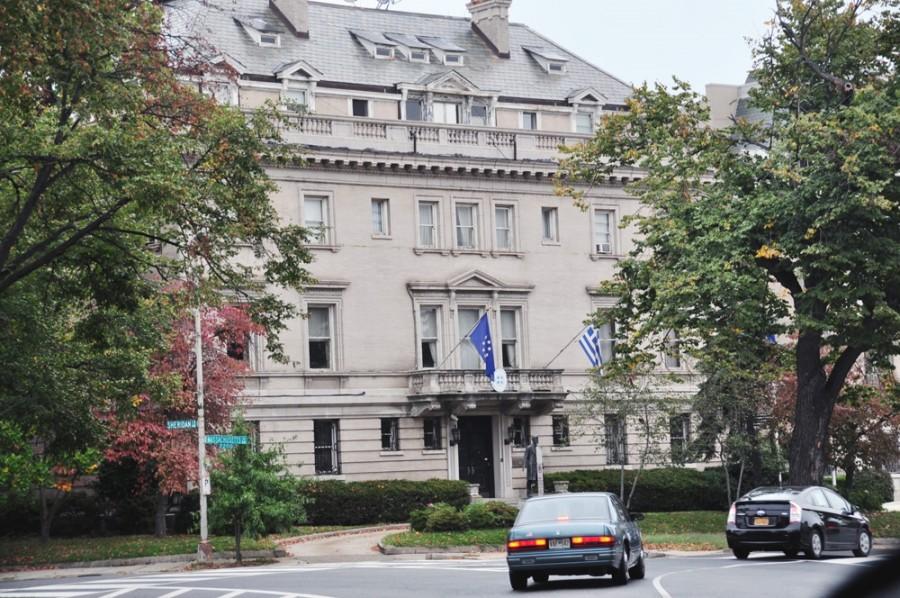 Courtesy of Flickr/Faungg
In mid-May, firefighters discovered the slain bodies of a wealthy D.C. family in their burning mansion. The Savopoulos lived in Woodley Park, a D.C. neighborhood.
"Mansions [in Woodley Park] are protected by fences and elaborate security systems, and local and federal law enforcement officers are a constant presence," according to the Associated Press.
Darron Wint has been detained as the suspected perpetrator of these crimes, but fear in the community ensues.
Financially speaking, Bethesda and Woodley Park are not very different. The average home in Bethesda costs $779,025, while the average Woodley Park home price is $843,914. Both areas are magnets for the wealthy.
Junior Emily Murphy, a Bethesda resident, recalled a recent attempted robbery at her friend's home, in which a security tape captured the scene. As a woman unlocked the door to enter her home, a man jumped out from the bushes and attacked her.
"He had a gun and was about to shoot at her, but then she screamed and [the attacker] sprinted away," said Murphy.
There are also less violent incidents of crime that occur in the Bethesda community. Murphy recalled a recent robbery at her neighbor's residence in which thieves took jewelry and money from their newly built home. Police have not yet found the perpetrators of the crime, which has incited fear in Murphy's community.
"The neighbors were scared afterwards, and they [installed] a better security system around their house. The week after the robbery, all of our neighbors had an email exchange reminding one another to lock our doors and cars," said Murphy.
Some view the suburbs as idyllic, which can be dangerous, said junior Carter May.
"I think people [in Bethesda] are naive because [theft and violence] doesn't seem like an issue, but it can be when you're not taking any precautions to protect yourself and protect your property," said May.
Theft and burglary have long been viewed as being separate from violence in the community. However, at times crime in wealthy areas can jeopardize the safety and well-being of its inhabitants, as evidenced by the recent Woodley Park murders and Murphy's friend's attacker.