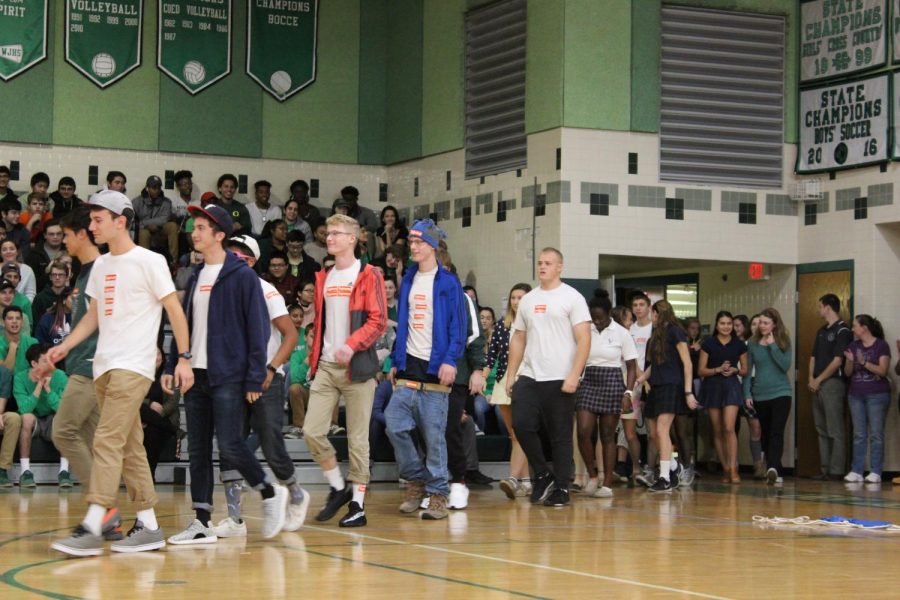 For years, it has been customary for WJ sports teams to introduce their seniors to the school with nicknames at the pep rally. This year, WJ has implemented a new policy prohibiting the use of nicknames in the pep rallies.
This experiment was first put into place for the fall 2017 pep rally. At the fall and winter pep rallies, teams tried to find a way around this policy with creative solutions, such as using student's real middle names or abnormally long pauses in the place of nicknames, but an absence was still noted at both events.
Mollie Carlin, the sponsor of the leadership class and social studies teacher, was instrumental in making this decision.
"After having a conversation with Ms. Baker, we decided to remove nicknames because a lot of the time they were inappropriate for a school setting, and also we found that they were taking up time during our time-pressed pep rallies," Carlin said.
The nicknames have been used in the past to show the tight-knit spirit of sports team at WJ, and many sports team members feel that some of the fun has been taken out of the pep rally.
"The nicknames made all the guys excited for the pep rally. They were always fun to prepare and without them we're really missing a fun tradition," noted indoor track captain Sean Murphy.
On the other hand, SGA President Amir Kalantary feels that for the majority of the student body, this policy doesn't make a big difference in the pep rally experience.
"For people in the stands, I don't think they really care about the nicknames, it's more for the sports teams themselves. A lot of times, it's hard to hear the names, and the people in the stands don't understand them," Kalantary said.
Senior Ali Husain has never been a member of a sports team, but he nonetheless has still enjoyed the nicknames from the stands.
"I liked the nicknames. They were actually pretty funny and they inspired the students to think creatively. It's disappointing to see the creativity being stopped," Husain said.
For the time being, it seems like this policy will stay put. However, Carlin noted that there is a possibility that the nicknames could return.
"We could potentially reinstate nicknames if we can find a way to streamline the pep rallies and if the students get the nicknames pre-approved," Carlin acknowledged.
Whether nicknames are included in the rallies or not, Kalantary says the SGA is doing everything they can to ensure that pep rallies continue to be fun.
"We're gonna do the cattle call, [SGA Treasurer Thomas Azari] will be in a sumo suit, and we're going to have cool and hip music choices," Kalantary said.