New classes for 2018-19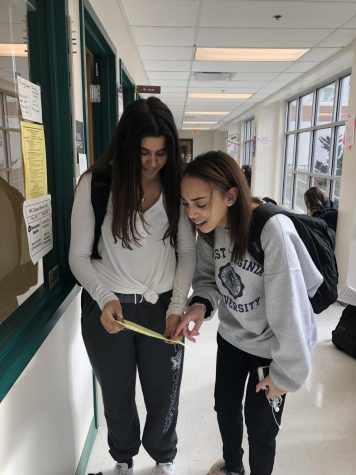 Coming back to a new year at WJ has its perks, including choosing classes for the next school year. The 2018-2019 school year will offer new and intriguing classes for incoming freshmen and exhausted juniors alike. Incoming freshmen begin the process by meeting with their counselors in their middle schools and discussing a new schedule. Students at WJ start the registration process on January 29, when the sophomores turn in their registration forms and begin counselor meetings.
The Women's Studies class has created a lot of interest among the student body. This one-semester social studies credit will discuss how the political, economic and social status of women has evolved over time. It will also covers women's place in society through different cultures and socioeconomic situations in a variety of contexts. A teacher for this course has not yet been selected.
"I'm hopeful it we will enroll, it seems like a popular class," social studies resource teacher Theisan Healy said. Healy is responsible for choosing which classes will run after assessing student enrollment.
Another intriguing class getting ready to be taught in the next school year is Art and Culture. This is a full year course that will be open to all grades and be taught by Art teacher Kristy Hrin. This is not the first year this class will be offered, but due to only a few students registering in years past, the course has not been previously held. Many students passionate about art are advocating for their friends, incoming freshmen, and other WJ students to take this class. Arts and Culture will discuss art, its cultural influence and social significance.
Other one- semester classes will include East Asian History, Latin American Historyand Russian History. Each of these classes has a fully immersive curriculum devoted to in-depth learning about a certain region and its rise in the ever changing modern world.
"I hope that enough students will find enough interest so I can teach many sections of [the classes]. I always hope that I can have at least two of them," Jeremy Butler, the Ancient Mediterranean Civilizations and Medieval History teacher said. "I'm always trying to read books or online articles or watch documentary and movies and bring new information or new assignments into the class. I've been doing ancient mediterranean and medieval for a couple years and they are different from what they used to be."
Administration has also changed some rules regarding senior schedules. All seniors will be required to take a full, seven period schedule, which can include internships, jobs,or other programs starting in the 2018-2019 school year. Classes like Heath will be strongly recommended to freshmen and sophomores to help them get their credits done in a timely manner. With a variety of new classes to take, students have a lot to consider when it comes to registering for classes.
"I am also starting to stray away from requirements and lean towards interests." junior Julia Nestel said.
Nestel is in search for classes that will prepare her for courses she is most likely to be taking under her preferred college major. With the help of her counselor, Nestel has crafted a rigorous, yet entertaining schedule for next year. Nestel is not alone, as many students, primarily juniors, double up on certain types of classes or mold a math or history focused schedule to match what they plan on taking in college.
"i was so excited when I realized that I don't have any left over requirements," junior Meg Nelson said, "I have already registered for new classes that seem interesting. Nelson and Nestel both are planning on taking advantage of the fact that students have full reign over which classes they take.
Giving students the opportunity to choose which classes they want to take provides a sense of freedom and control. The tip counselors stress the most is to make sure that before choosing classes simply for their appeal, students should focus on completing all required courses, which will then allow them more ability to pick more "fun" classes.