Coed golf team faces disputes over gender equality
Hang on for a minute...we're trying to find some more stories you might like.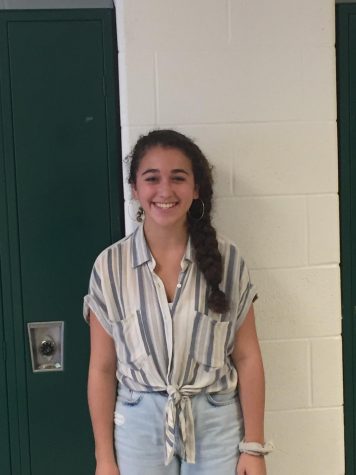 More stories from Erin Jacobs
WJ's coed golf team is facing disputes over the separation of male and female players, as equal opportunity is expected of a coed team. With designated boys' or girls' practices and the girls being excluded from certain competitions, some members of the team feel underappreciated or mistreated as they want to be equals on the same team.
Boys have practice nearly every day, while the girls have more limited practice time and they also play from a different level tee.
"Sabrina Stecklein is competing and performing at the same level as some of the boys and she is still not invited to go to some of these coed matches," senior captain Meg Fanjoy said. "As freshman, we weren't given the same opportunities to improve. There are boys' practices and the girls are left behind so it's no wonder most of us can't perform at the same level."
As WJ has many successful coed teams, the school has seen the outcome of a cohesive team that has unified players of both genders. Golf coach Thomas Wheeler holds practices multiple times a week and has had many record holding players on his team in the past.
Although there are claims of equal performance and unequal opportunities, Wheeler believes that the system is playing fair to both girls and boys on the team.
"The girls' qualifying score at Districts is 92… no one met that. These are 9 hole scores.  Imbalance in opportunities are a factor of the wet weather on Wednesdays," Wheeler said.
With some players feeling mistreated, problems arise and it's WJ's responsibility to step in if there is a separation between boys and girls when it is a coed sport.
"I just feel like something should be done, we shouldn't even have separate practices. I feel like we are a coed sport but we are being treated as two different teams,"senior captain Jackie Frank said. "The girls are seeming to get the short end of the stick."
Golf often lacks a large student turnout at their matches, mostly because competitions are far away at various golfing ranges. Although golf may not have the attention of the student body, the captains have been working to make this issue a school-wide problem. Members on the team have voiced their opinions and are hoping to make change for seasons to come.
"We came out to a sport that nobody else came out to. I'm disappointed because I don't want girls to ever feel like they aren't equally valuable to boys on a team. It's a WJ problem and it should get more attention," Fanjoy said.
There are many policies enforced in MCPS schools that protect athletes, or any extracurricular participants, from feeling disadvantaged.
Title IX was put in place to protect multiple underrepresented groups, but it also relates to student athletes. Schools are required to provide male and female students with equal opportunity. This includes facilities, equipment and coaching.

About the Writer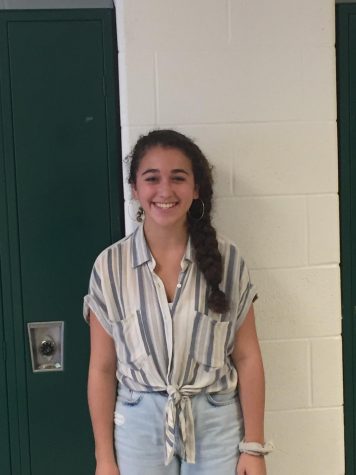 Erin Jacobs, News Editor
Senior Erin Jacobs is excited to work as the News editor for this year's paper and this is her first year on the Pitch Staff. She is also on the softball...