What's going on in the world (Besides COVID-19) October 2020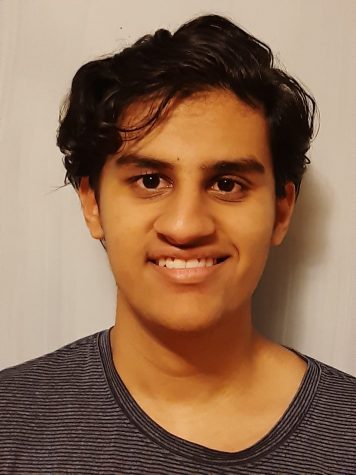 More stories from Siddharth Srinivasan
Never Ghana give you up
Since the declaration of their independence from Ghana, Western Togoland separatists have stolen arms, attacked police stations, set up several roadblocks and, according to a video posted on social media, are training approximately 4,300 militants. Ghanaian authorities described the declaration as "a joke." President Nana Akufo-Addo has denied negotiating with the secessionists. Western Togoland, who claim to be underrepresented by the Ghanaian government attempted to declare independence in 2017, which failed after several separatists were arrested.
Azerbaijan launches offensive to take Nagorno-Kara-back
Azerbaijani ground forces launched an offensive on Armenian and Artsakhtsi forces in the disputed territory of Nagorno-Karabakh on Sept. 27. Six days later, both sides began heavily shelling infrastructure. The Nagorno-Karabakh conflict can be traced back to the last years of the Soviet Union: when Azerbaijan claimed Nagorno-Karabakh, the Armenian majority declared themselves the independent Republic of Artsakh, supported by Armenia. This is the first time large-scale conflict has broken out between the belligerents since 2017. The Republic of Turkey and Syrian mercenaries have lent their support to Azerbaijan.
Happy 68th: Russian president's opponents Putin on a show for his birthday
Russian President Vladimir Putin's political opponents celebrated his 68th birthday with several displays of defiance. A man in St. Petersburg set himself on fire while holding a "Happy birthday, Mr. President" sign, the second self-immolation in the span of a week. Meanwhile, Russian feminist punk rock band Pussy Riot hung LGBT flags on government buildings in Moscow. The Russian government, however, chose to honor their president differently: with a successful test launch of a hypersonic missile, which Putin described as a "big event" for Russia. Putin has faced sustained criticism for his anti-LGBT legislation, tight control of media and attempted assassinations of rivals.
Bolivian socialists reclaim power, rebound after 2019's Sucre-punching coup
Nearly one year after a coup forced Bolivia's socialist president Evo Morales to flee the country, President-elect Luis Arce's victory in the 2020 general election has restored the Movement for Socialism (MAS-IPSP) to power. Morales was deposed at the beginning of his fourth term. His critics accused him of corruption, vote-rigging and violating Bolivia's constitutional two-term limit. Despite Morales' ouster, he remains a popular figure in Bolivia due to his nationalization of several industries, advocacy for indigenous rights (Morales is indigenous himself) and implementation of various social programs. President-elect Arce, who was Morales' economy minister during a period of unprecedented economic growth, has refuted rumors the exiled president will have a job in his administration.
Nigerian security forces open fire on demonstrators protesting security forces brutality
In Lagos, Nigeria, soldiers opened fire on peaceful adolescent protesters, killing 20 and injuring at least 50. The protests, which began in early October were part of End SARS (Special Anti-Robbery Squad), a decentralized anti-police brutality and freedom of expression movement originating in Nigeria. SARS officers have been widely accused of extrajudicial killings, unlawful arrests, extortion and sexual abuse. Although the Nigerian Police Force announced SARS' dissolution on October 11, several End SARS protesters have expressed distrust. Thus, the protests rage on, growing increasingly critical of the lack of accountability and transparency of President Muhammadu Buhari's government.
Your donation will support the student journalists of Walter Johnson High School. Your contribution will allow us to purchase equipment and cover our annual website hosting costs.
About the Contributor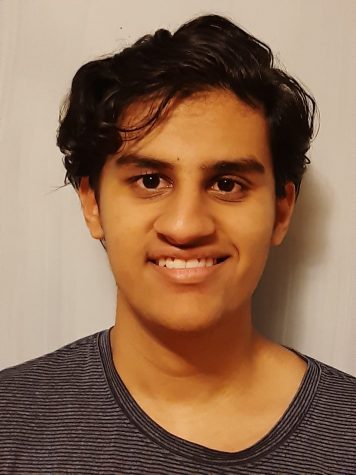 Siddharth Srinivasan, Print Editor-in-Chief
This is Siddharth Srinivasan's third year on The Pitch and his first as Print Editor-in-Chief. In his spare time, he enjoys reading, watching movies, soccer,...