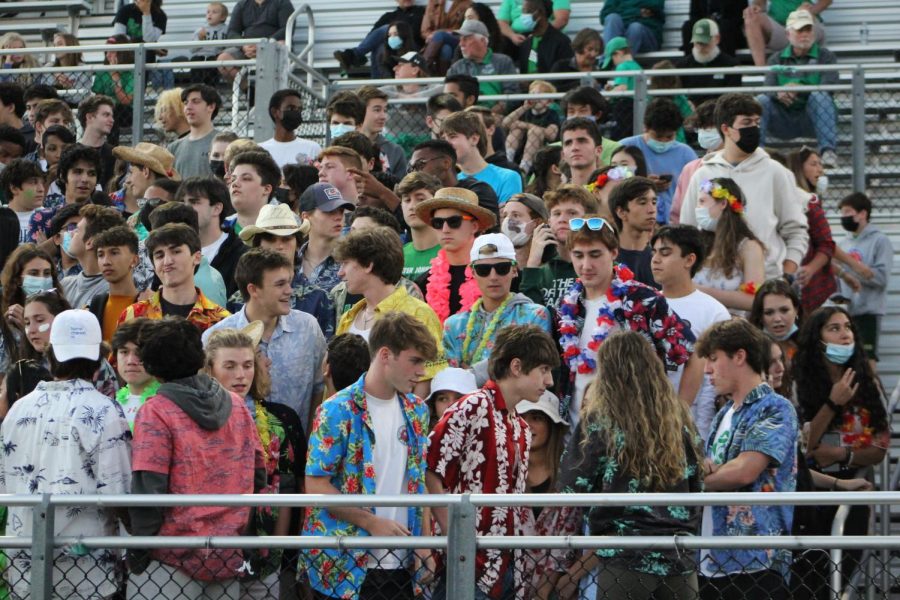 Photo Coutesy of Sullivan Reed
Since the return of students to in-person learning, multiple mandates have been put in place to ensure the safety of staff and students. Some of the mandates include mask wearing in the building at all times with the exception of while eating or drinking, regardless of the individual's vaccination status; however, the following of these mandates have been inconsistent.
All students were made aware of these regulations on the first day of school in their homeroom, during which homeroom teachers showed a slideshow with all the information about the new guidelines. The guidelines set by MCPS were made to ensure the safety of everyone. Students were given this information so that they could make safe choices with the guidelines in mind.
"I think Montgomery County has been pretty comprehensive about requiring masks for students and staff and all visitors in buildings, and that's been the case since COVID started… I hope that with the maturity that highschoolers have they are making some more safe choices for themselves," history teacher Samantha Meyer said.
The main requirement is the mandatory wearing of approved face coverings in the building such as disposable masks, gaiters, cloth mask coverings, clear masks and cloth masks with clear plastic pane. These face coverings must be worn over the mouth and nose. If a student or staff member does not have a face-covering, one will be provided for them.
Other requirements to ensure safety in the building since the reopening on August 30 include: physical distancing between students especially while in the classroom; hand sanitizer made available in every classroom as well as large spaces in the building such as the student commons or the cafeteria; and mandatory contact tracing in the case of a staff or student testing positive, followed by the quarantining of those who were in contact with the individual and the individual who tested positive. Those who are vaccinated are not required to quarantine.
Some of these changes, though implemented, are not being followed through by some staff and students. At football games, most students can be seen without masks and some students walk the halls during lunch, eating with their masks fully off. Although masks are not required outside, WJ staff recommends that they are worn to ensure the safety of everyone.
"I know that students are not wearing their masks properly, they are allowing them to fall below their nose and then are not listening to teachers when teachers ask them to fix them," counselor Heather Dodge said.
Students are also aware of the mask situation in the building, and they are able to witness it firsthand in the hallways and in classrooms.
"I have definitely seen people with their masks underneath their nose, and I think it's just because either they are not properly educated or it's just a matter of choice and they don't want to do it, but yeah I think we definitely can improve on that… I think the policies are great, it's just a matter of being more strict in enforcing them," junior Ashwathi Menon said.
As of (date of publication) there were (number of new cases) cases in Maryland. And though this number is not significantly large, there has been a rise in cases since the school year started. WJ has over (enter number of students) in the building and unless everyone is doing their part to ensure that they are wearing masks and distancing themselves, there will be more spread in the WJ community.
This is especially important for areas of crowding such as games or pep rallies. Unfortunately, as games and rallies are held outside, many students feel that it's okay to have their masks off.
"[There are] not many people wearing masks at the football games, " senior Ziv Merin said.
MCPS is urging all eligible staff and students to get vaccinated. Employees who are not vaccinated or do not have proof of vaccination are required to participate in weekly COVID-19 testing. CDC made a PSA stating that the best methods for prevention are getting vaccinated, wearing a mask and social distancing.
"I just wish students would realize that this is for the safety of everybody, and that everyone would wear them [masks] properly, if they have a mask that doesn't fit properly that they ask for one or get one that fits," Dodge said.