Governor Hogan relieves gas tax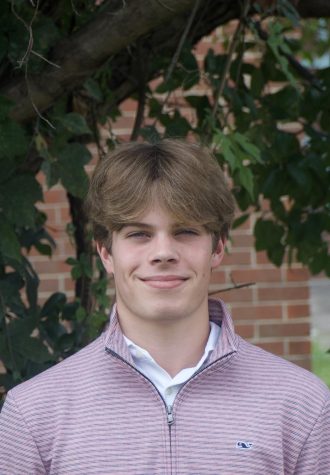 More stories from Nick Opipari
Gas prices in Maryland have risen by a record 48 percent in the last year. This growth has created a slew of problems, particularly in light of recent data showing that more than half of households are already living paycheck to paycheck.
On March 18, Governor Larry Hogan signed legislation repealing Maryland's existing gas tax on all vehicles for the next 30 days. This has made Maryland the first state to do so. The legislation applied to the 36.1 cents per gallon tax on gasoline and the 36.85 cents per gallon tax on diesel fuel. The suspension is estimated to cost around $100 million.
"I did limit my driving while gas prices are up. I travel a lot for family and friends and made a point to not when prices are high because my budget is strict and cannot be altered so I need to make sure I'm within my means in case of an emergency. This means less travel for leisure and travel solely for work and necessities. I will drive more with cheaper gas prices although they still remain too high for me to resume my total driving times seen prior to this spike," Psychology Teacher Jennifer Taylor said.
Hogan is also attempting to put a halt to the gas tax's automatic rises. The yearly hikes started in 2013 and are based on the Consumer Price Index, which tracks inflation. The bill appears to be quite favorable at first glance, but it will divert a significant amount of money from maintaining roads and highways. The Maryland Department of Transportation's budget was $5 billion in 2018, which means that around 2% of the budget will be lost. Hogan has already introduced a supplemental budget that would fund the suspension.
"Generally speaking I'd rather pay more for gas and have better roads because I think that might help with traffic and it would generally help address the wear and tear on cars which could be expensive too," AP Economics Teacher Theisen Healey said.
Because the nation's capital is so close, Maryland highways have the greatest traffic flow in the country. The average cost per mile of road is $1 million, though this varies depending on the width. The less cars on the road, the less money the government has to spend on repairs.
The recent increase in gas prices have also encouraged some people to begin using public transportation.
"The Ride-On bus has been very convenient to use. I can get to wherever I need to be in somewhat of a timely manner. It is very nice not needing to spend any more to ride the bus, which saves a ton of money compared to driving everywhere I need to be," sophomore Dodge Kneessi said.
Every day, a significant number of seniors and a lesser number of juniors drive to school. Most of these students will have to go out of their way to find a gas station with closer prices to the norm. The gas station across the street from WJ offers much higher costs than the Maryland average. Regular gas was roughly $4.36 at that gas station today, with the Maryland average being $3.80, and Montgomery County at $3.95 per gallon. Some students have found themselves taking their school bus instead of driving.
Senate Democrats have introduced the Gas Tax Relief Act. This would temporarily pause the federal gas tax until January 1, 2023. Although the federal tax is far lower than the one in Maryland, it is still 18 cents per gallon for gasoline and 24 cents for diesel fuel. To put that into context, if the federal gas tax was halted on top of the Maryland one, you would save around $8.11 on a 15-gallon tank.
Your donation will support the student journalists of Walter Johnson High School. Your contribution will allow us to purchase equipment and cover our annual website hosting costs.
About the Contributor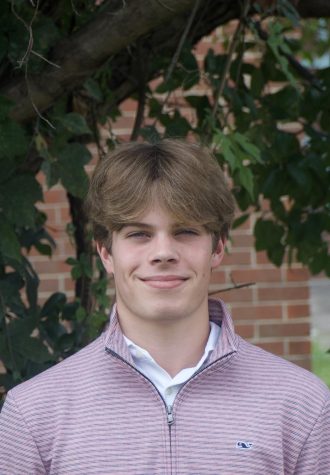 Nick Opipari, Staff Writer





Nick is a staff writer for the Pitch this year. It's his second year on the Pitch and he likes to swim.