Saving money in high school is impossible in a superficial society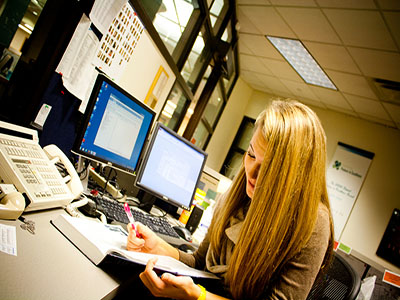 Getting a job in high school is a big time commitment, but the rewards will make it worth it in the end. When starting a job, students could be planning to save a percentage of their paycheck for a costly thing such as a car or their college tuition- though both would take years to save up for. While this plan sounds good in theory, it is likely to be ineffective. Growing up in today's superficial society, some students may end up spending all the money they earn.
The average job a high school student has will pay minimum wage- $8 per hour in Maryland. In Montgomery County, employers are not legally allowed to give more than 20 hours a week to an employee who is in school and under the age of 18. If a student works the full 20 hours a week (which is very unlikely), and is being paid $8 per hour, they will make $160 per week. High school students do not typically have expenses such as bills to worry about, but they do have needs and desires  that are hard to curb. Willpower is the key in this situation. Someone who has willpower could easily be successful in saving money, but in reality, most high school students do not have much willpower, and could easily splurge on an expensive item and blow their entire paycheck.
High school culture is seemingly obsessed with having the newest technological devices. Whether it be the newest iPhone or the Amazon Firestick, students want it and will  throw their hard earned money away in a heartbeat in order to possess them. Teenagers crave a good reputation; some will even attempt to achieve this by buying designer clothing and/or jewelry. This is beyond absurd because a teenager does not need designer items that will cost $300 or more, even if it would boost their social status.
The obsession with technology and designer objects has the potential to ruin a student's life as an adult. If a student spends all of his or her money on useless stuff instead of saving up for their college tuition or bills they will have to pay in the future, their life is going to be very stressful. The primary reason a teenager will get a job is so they can avoid the stress that comes along with being an adult and not making ends meet. Working and saving money as a teenager enables someone to have extra money incase they do not make enough to pay a bill when they are older. It is sad to see this goal not being fulfilled because of the culture of society we live in.