Sam Falb's Senior Reflection
High school is hard. We all feel it in different ways, but saying otherwise doesn't really seem realistic, right? Some people are great in the social aspect, some in the academic aspect, some in the extracurricular aspect and some in almost all of them, plus others that I haven't named. But everyone also carries something. I don't mean to sound cynical. Our experiences in these hallways help us carry whatever is weighing us down and empower us to make change in our lives.
To seniors about to walk out of these doors forever, I challenge you to think of what you've overcome during your time here. I hope that you feel like you've accomplished something. We all!! Go!! Through!! Things!! And you've made it to the finish line, finally. To freshmen, I'd say that you should try to be true to your intentions for what you want for these four years, with the knowledge that that might change exponentially and that everything happens for a reason. To sophomores, enjoy your junior year and don't be afraid to find help if you feel off about your classes or the schools you're thinking of applying to. It could be the difference between two very contrasting school years (or not! I'm no prophet!) To juniors, I'd say it's finally going to be your turn to park in the senior lot, use it wisely or whatever.
I've become a very different person throughout my time here, from the way I dress and act to how I approach issues in my life. It's important to remember that while certain milestones in these high school years can feel so monumental and life-altering, some of them literally mean nothing for your personal story. Surround yourself with the right people and work hard for the goals that make you who you are. That'll carry you not only through this time, but for the rest of your life. I'm not sure how this reflection became a fluff piece on personal empowerment, but I'm wrapping up.
The college of your dreams just might not be the one that gives you the most money or even acceptance (or it might, in which case that's so exciting!!). Make a club with friends specifically to put it on your college application. Only park in the student parking if you're a senior. Say goodbye to Ms. Slough before the last day of school. And make sure to take a thousand deep breaths along the way.
Your donation will support the student journalists of Walter Johnson High School. Your contribution will allow us to purchase equipment and cover our annual website hosting costs.
About the Contributor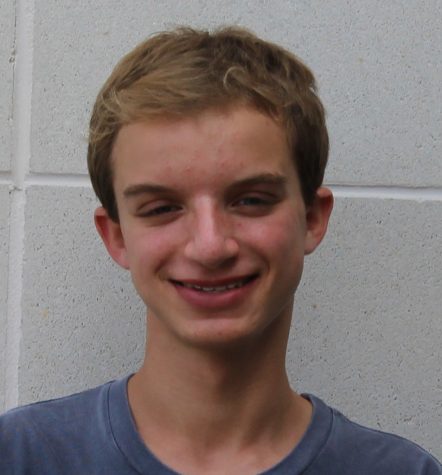 Sam Falb, Editor in Chief
This is Sam's third year on The Pitch. He took the Journalism course during freshman year and was hooked - last year he served as the online news editor....