To restart in the age of COVID-19, school sports should adapt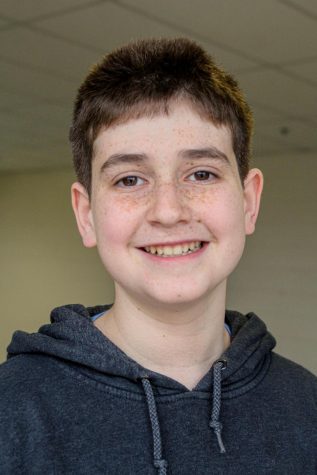 More stories from Einav Tsach
COVID-19 has ravaged our world. Whether it be social distancing or quarantine, we as a society have made serious adjustments to our lives. With online learning ensuing for at least the rest of the semester, school sports have also had to adjust.
On October 26, the Maryland State Board of Education decided that in-person athletic seasons could begin on December 7. The move from the Board will undoubtedly have a significant influence on MCPS's final decision on in-person sports (the county hasn't yet released any final decision on the matter).
According to the Centers for Disease Control and Prevention (CDC), the coronavirus spreads "very easily" between people, especially when they are in close contact and have less than six feet of distance from one another. We know this.
The term "contact sports" describes any sport that involves necessary physical contact between the participants. By definition, these sports are ones that naturally can't comply with COVID guidelines. In our current situation, I don't need to explain why it wouldn't make sense for sports like football and wrestling to take place in their normal format.
There are potential solutions to this obstacle, but they're tricky. For example, experts say that one beneficial approach is what has come to be known as the "bubble system." It involves participants of a sport being isolated from the rest of their community; that way, they can reduce the chance of a coronavirus infection, even if there's no distancing. In addition to this, some organizations have given out COVID tests at a very high frequency. This is reminiscent of the National Basketball Association's handling of the pandemic.
However, MCPS is not the NBA.
Isolating MCPS student athletes isn't feasible for many reasons. Maybe players need to stay at home to take care of others in their household. Maybe they have jobs to support their family. Maybe kids just won't feel comfortable. Also, such a large quantity of tests would cost thousands of dollars (the median cost for one test is more than 100 dollars). MCPS, in addition, likely doesn't have any practical solution as to where this bubble would be set up.
However, there is one realistic solution that the county can implement and possibly allow for a lower risk of infection. MCPS can allow for these contact sports to happen without contact. Specifically, the county can hold practices for the sports where players don't have to get near each other. Think focusing on the punching bag in wrestling or conducting football drills. All individuals involved, however, would still need to closely follow the rules — cleaning their hands often and maintaining a distance, among other things. If players are far enough away from one another, especially if outside, there's less danger. Not only is this approach potentially safer, it also benefits students' mental and physical health – two things that were adversely affected by the pandemic.
Even when pursuing this potential solution, requiring the wearing of face masks and use of hand sanitizer and distributing a health questionnaire to be completed won't fully prevent contracting coronavirus, even when social distancing. These are the main steps that a public school system like MCPS can take to regulate an in-person setting, but they aren't enough to return to the original format of school athletics. If we want to beat the coronavirus once and for all, we must attack the problem at hand and concentrate all resources in overcoming it: a highly infectious respiratory disease is quickly spreading around the world and killing millions of people. We should find a way to protect ourselves and do our part in this situation, while still leaving room for some sense of normalcy.
County sports won't return to being what they were a year ago for the foreseeable future. That is the harsh reality of the current state of things in this country. However, with compromise and strict adherence to guidelines, a close alternative is possible.
Your donation will support the student journalists of Walter Johnson High School. Your contribution will allow us to purchase equipment and cover our annual website hosting costs.
About the Contributor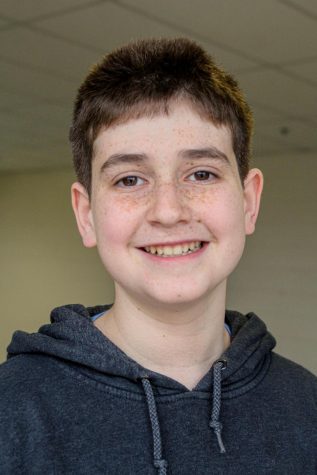 Einav Tsach, Online Editor-in-Chief
Senior Einav Tsach is proud and excited to serve as Online Editor-in-Chief for his second year on The Pitch. Outside of school, Einav enjoys gardening,...