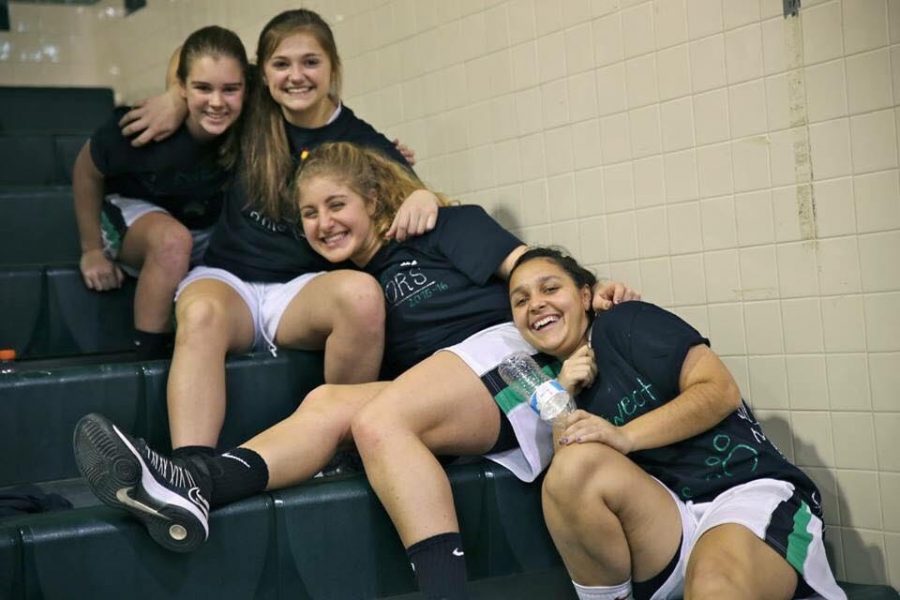 Girls basketball isn't the most sought after sport on the winter sports agenda, but the heart of the girls has still shone through this year.
The Wildcats started out splitting their first two games with a close loss to Watkins followed by a confident win against Northwest. However,after that stretch they went 1-4 in their last five games, including two losses to Churchill and B-CC coming out of winter break. Although the team has struggled in the early stages, there is still hope for the rest of the season.
¨We had our ups and downs, but i'm really proud of how we stuck together. I think we exemplify teamwork and persistence pretty well,¨ senior captain Jordan Zavareei said. Zavareei has led the team on and off the court this season leading the team in points and providing veteran leadership to a rather young team.
The rest of the season looks bright as the girls have historically pulled through at the end of the season having a positive record in the second half of the season the past two years. Led by Zavareei and fellow seniors Ana Flake, Ellen Yaffe and Sarah Sabet along with standout guards Emily Martin and Carly Schell who provide nice scoring options outside of Zavareei, the girl's future is looking pretty bright.
Their next game is January 13 at 7:15 vs. Wheaton at home. They also play January 17 vs. Wootton, and January 19 at Whitman.