Baltimore Riots Impact Orioles schedule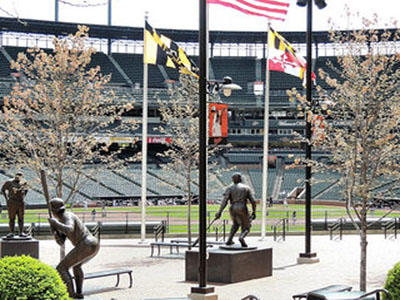 As many have heard and seen, the riots in Baltimore have caused serious destruction and costs to the city and its businesses.  The riots started late Sunday night into Monday night.  They are in response to the police custody death of Freddie Gray, an African American.  These riots have also negatively impacted the Baltimore Orioles tremendously.
On Monday, Apr. 27, the Orioles were scheduled to start a three game home series against the Chicago White Sox. However, Monday also happened to be the worst day for the riots as over 200 people were arrested and many stores were looted and set on fire.  Thus, MLB Commissioner Rob Manfred decided it was best to postpone the game for the safety of the players, umpires and fans.  On Tuesday, the second game of the series was also postponed for safety concerns.  Additionally, it was decided that Wednesday's game, the series finale, was to be played at the scheduled time (2:05 pm) but with no fans allowed in the ballpark.
MLB has not announced when the two canceled games will be made up.  The O's also have a weekend home series against Tampa Bay that, due to the riots, will now have to be played at Tropicana Field in Tampa Bay, Florida but with Baltimore as the home team.  This means that Baltimore will get the profits from these three games.
While this is a good decision for the city of Baltimore, it does not bode well for the Orioles organization as they will surely not bring in as much money as they would if the games were to be played at Camden Yards.  The Tampa Bay Rays have a very hard time getting more than 18,000 fans to the ballpark for games, so they surely will not pack the park when the Orioles come in as the home team.