Blake Griffin traded to the Pistons in shocking trade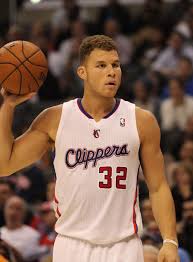 NBA players and fans alike were shocked on Monday as all-star forward Blake Griffin was traded from the Los Angeles Clippers to the Detroit Pistons. Griffin, along with forward Brice Johnson and center Willie Reed went to the Pistons, while guard Avery Bradley, forward Tobias Harris and center Boban Marjanovic went to Los Angeles. The Clippers also received the Pistons' first round pick for this upcoming draft and their second round pick in next year's draft. This is a massive trade coming smack in the middle of the NBA season as Griffin is a five-time NBA All-Star who signed a five-year, $171 million contract over the summer and was dubbed a "Clipper for life" by Clippers team president Lawrence Frank.
This trade comes as a huge shock and the first major trade of the NBA season. After finding out about the trade on social media app Twitter, Griffin himself was stunned.
"Shocked is a good way to put it," Griffin said at his introductory press conference for the Pistons. "Basketball is a business, the NBA is a business, and they made a decision…the only thing I just wish I had known or had the opportunity to talk to somebody beforehand. Finding out through Twitter, through other people is a tough way to find out when you've been with a franchise for so long."
"The Blake Griffin trade really shook the league up because it showed how even star players can be traded at any time and sent the message that no player is safe," NBA fan and WJ sophomore Jonathan Rotman said.
Griffin has numerous accolades to his name, having made the All-Star team five times, the All-NBA Second Team twice and the All-NBA Third Team once. He's also the 2011 Rookie of the Year and a former Slam Dunk champion.
In contrast, Bradley, Harris and Marjanovic have zero All-Stars between them and all only have one or two more years on their contracts, while the Pistons have Griffin under contract until 2022.
Acquiring Griffin from the Clippers puts the Pistons in a win-now situation and they are now a contender in the Eastern Conference of the NBA. On the contrary, the Clippers seem to be in rebuild mode. Griffin is the second superstar the Clippers have traded away this year after trading away point guard Chris Paul to the Houston Rockets in the offseason. The only member of the three Clippers stars from last season is center DeAndre Jordan, and the Clippers are expected to look to trade him and guard Lou Williams before the February 8 NBA trade deadline.