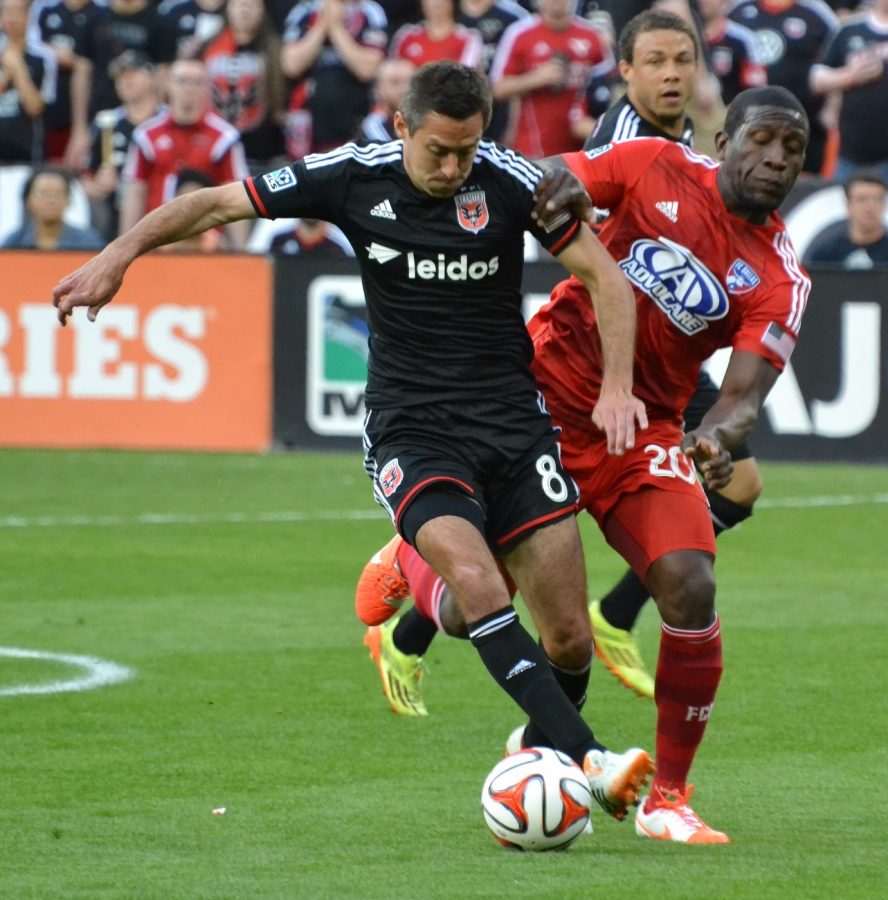 The MLS has returned and local team D.C. United is looking to continue its incredible form from the end of last season and build off a 2-0 victory in last Sunday's fixture with Atlanta. The signing of English superstar Wayne Rooney halfway through the season propelled United from last place to an unlikely playoff berth, where they fell in the first round to the Columbus Crew on a penalty shootout. With players coming and going and many other changes occurring in the league, here is a preview of D.C. United's 2019 season.
Key player:
Midfielder Luciano Acosta is expected to star for D.C. United once again this season. The tricky Argentinian had a resurgence in form once his now partner in crime, Rooney, joined him up top for the Black and Reds. Known for his quick feet and exceptional eye for a pass, Acosta will be looking to take on opponents and find players in space. Last season, Acosta racked up 17 assists, the 2nd most in the league. He was very close to a $10 million transfer to Paris Saint Germain over the winter, proving that even the world's best clubs see his immense talent. If he can reach anywhere near the height of his game from last season, United's midfield will be in great shape.
New signings:
Following a strong finish to the 2018 season, United only needed slight adjustments to their squad. The signings of Lucas Rodriguez to replace the outgoing Yamil Asad on the wing and Leonardo Jara at right back are sure to bolster the side for the season ahead. Rodriguez, a young midfielder, will offer pace in the attack and will link up with Acosta and Rooney up top. Jara, on the other hand, will provide assistance to the back line and is expected to slot in behind Right Midfielder Paul Arriola.
Predicted finish:
With all the new changes at the club, I predict  D.C. United to finish third in the Eastern Conference and capitalize on last year's playoff appearance with a strong playoff run this year. I wouldn't be surprised if they made it all the way to the MLS Cup final. With the squad coach Ben Olsen has developed, anything is possible if all the right pieces fall into place. Last year injuries dealt big blows to United's seasons, with Oniel Fisher missing the end of last season, including their playoff appearance, and former players Nick DeLeon and Taylor Kemp missing the majority of the season. If all goes well and the players stay fit, I expect this team to continue their monumental rise back to the top of MLS.