Dissapoinment of the NFC East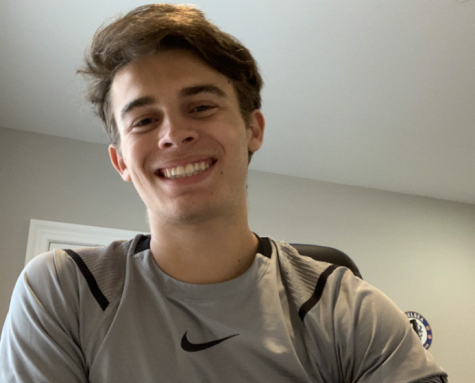 More stories from Bode Ramsay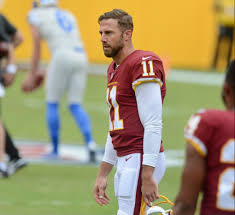 While entering week 12 of the NFL season, and a whole division still does not have one team above .500: The NFC East. This division has proved itself to be one of the worst in the history of the league, having two wins against teams currently above .500 through week 12 as a collective group, both of which came just this past week.
If you take out the games they played against each other, you get a total record of 5-20-1 against teams outside of the division. To put that in perspective, the second worst division in the NFL, the AFC East, has a total record of 12-16 outside of the division, seven wins more than the NFC East. And this is a division with the 0-11 Jets in it.
At this point you have to ask if winning the division is worth losing a top draft pick?
To look at why this division is performing so poorly, a dive into the current status of each franchise is needed, starting from last place in the division to first.
Dallas Cowboys (3-9)
America's most hated team, and also one of America's current worst teams.
With that said, it is hard to blame a team that has been forced to be without their starting quarterback for most of the season as a result of a brutal ankle injury Dak Prescott and an offensive line that features the least efficient starter and all back-ups.
However, offense never was the main problem with this team, instead it has been a defense that for a moment was rivaling the NFL's worst of all time. From weeks 2 to 6, Dallas gave up a combined 199 points to opposing offenses, which is an average of 39.8 points per game. No team in the NFL can expect to win with their defense putting up numbers like that. Additionally, with at least a couple defensive backs being out seemingly every other week, this defense has a lot more problems to solve.
Overall, with a 3-8 record this team is still somehow capable of winning the NFC and making a playoff appearance. With one of the easiest schedules remaining in the whole NFL, Dallas still has a chance to climb back in as long as they are okay with sacrificing a good draft pick.
Philadelphia Eagles (3-8-1)
The Eagles have suffered many injuries this year, but with many of those players beginning to return (outside of on the O-Line), they have continued to have trouble winning games.
In a season where they were meant to compete with the Cowboys for the top spot in the division, you would think they would be having no problem considering Dallas is currently in last in the division without their starting quarterback.
This is a testament to starting quarterback Carson Wentz, who is having easily his worst year in his young career. Wentz leads the league in turnovers with 15 interceptions and 5 fumbles lost through 11 games, but some of the blame must be awarded to an offensive line that has allowed their quarterback to be sacked 4.2 times per game.
This season has been a disappointment so far for Eagles fans, with them currently in third place behind Washington and New York.
The Eagles easily have the talent to turn things around, but just have not done it yet. Philly also has a troublesome schedule to end the season, but is the most likely team to do the best with what they have. The big question marks lay on the play of (now starting) rookie quarterback Jalen Hurts and coaching of Doug Pederson.
Washington Football Team (5-7)
This team is complicated for a whole assortment of reasons.
On paper, Washington's main strong point seems to be their front seven, which a vast majority of their first round picks have gone towards over the last 5 years. This causes the secondary to be helped greatly by a top of the line pass rush which has thrust them into first pass defense this past week with a dominant win over the Cowboys.
However, they rank poorly among the rest of the league offensively, with very few star players ranging throughout the offense based on the league's player rankings outside of Terry McLaurin, the standout second year receiver.
Nonetheless, this team has just as many quarterback problems as Dallas, except these ones could be a bit more long term.
Washington's 2019 first round pick was none other than Dwayne Haskins, a name that any fan of the team has not heard much about in a little while. That is because after playing their first four games of the season, Haskins was benched as a result of bragging about his stats after a loss (according to NBC Sports), which isn't exactly a sign of maturity in a young quarterback.
In comes Kyle Allen after this, but only for a little while after becoming the most recent Washington quarterback to suffer a season ending lower leg injury.
This leads us to what possibly could be the comeback player of the year in 36 year-old Alex Smith, who just a few weeks ago came back from his own gruesome leg injury. He has played well for the most part, but both of his wins have been against teams without their starting quarterbacks.
Washington still has a ways to go on the offensive side, but with the best front seven in the division and an offense that has seemed to finally find some stability no matter the level of competition in the last couple weeks, they still have a chance. That's not to mention this is their first year with a new coach.
This team has a lot of upside nonetheless, but they will have to pick up some difficult wins outside of just the game against Pittsburgh with an unfavorable remaining schedule if they wish to get the playoff spot.
New York Giants (5-7)
This team has surprised many, playing well above their expectations since star running back Saquon Barkley tore his ACL.
The Giants have arguably looked the best in the division with only two of their losses not coming within a one score margin. The team could easily be 6-4 going into this next week if they were able to close out games.
New York's defense in addition to Washington has proved that they are one of the best in the league, ranking in 5th in run defense and 10th in points allowed per game while being led by new additions Blake Martinez and James Bradbury.
But without Barkley leading the offensive unit, they have struggled at times to put points on the board. A turnover prone quarterback mixed with a receiving core ranking at the bottom of the league tends to give bad results. With that quarterback out for the next couple weeks, we can only expect this offense to get worse.
Despite this, they have shown an uncanny ability to keep games close as a result of their defense, who shut down Seattle this past week. With a schedule that's possibly even more disadvantageous than Washington's, they will need this ability to kick in down the stretch in order to take first place.
Your donation will support the student journalists of Walter Johnson High School. Your contribution will allow us to purchase equipment and cover our annual website hosting costs.
About the Contributor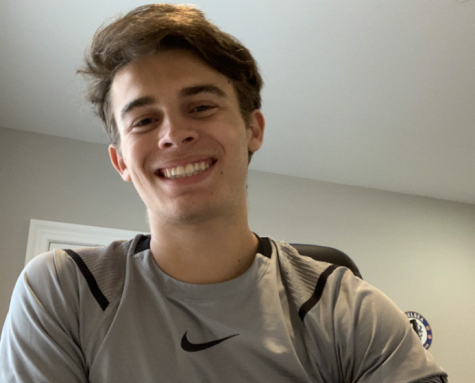 Bode Ramsay, Staff Writer
Bode Ramsay is a senior at WJ, this is his first year on the Pitch. When he is not in school he likes to play basketball and football with friends, listen...