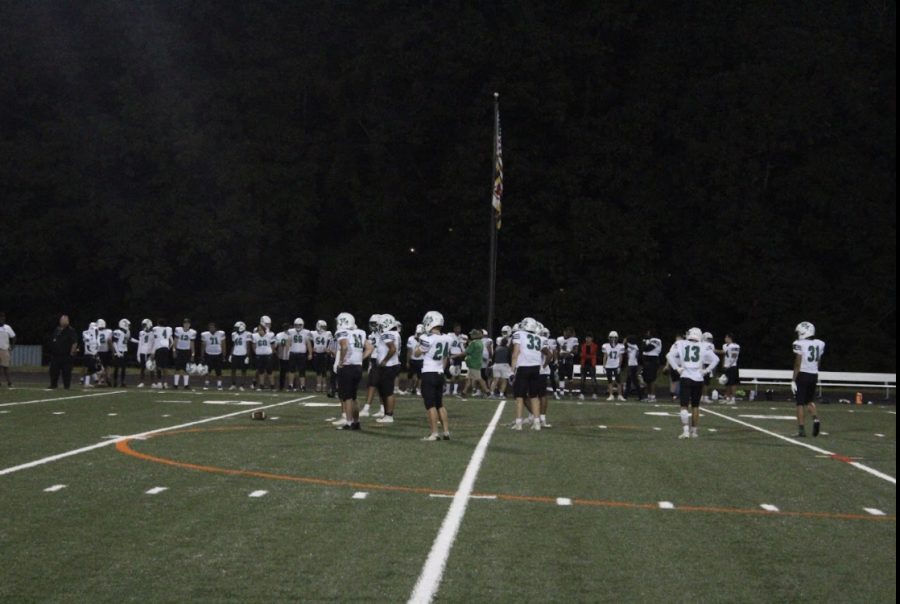 Sanir Byanjankar
Returning to in person school may have brought back the pain of waking up early and sitting through classes from somewhere other than your bed, but it's also brought back the excitement of football. With football returning, there's no denying the winning culture around the program at WJ. WJ looks to start the season strong and keep the pedal to the metal moving forward.
Coach Larry Hurd plays a massive part in the winning culture for WJ football and firmly believes they've established themselves as a great football team.
"We've been around now for a few years, the whole topic of 'change of culture,' that's been done," Hurd said. "We expect to win when we play in the game."
WJ has been cemented as a top team in the county winning 12 out of their last 15 games. They are coming off of an undefeated spring season which was topped off by securing the congressional cup over BCC, Churchill, Whitman and Wootton.
Due to the success of the football program, WJ has been rewarded with the hardest schedule in Montgomery County this season, but that doesn't concern the team.
"We're trying to compete," senior wide receiver and captain Lucas Boiteux said. "We want to go out there and get better each game."
A tough schedule may present some challenges, but the team has shown it's nothing they can't handle.
Difficult schedule or not, the team is geared to make a playoff run this year. The grind behind the scenes is what will take the team to the next level.
"We work to be the best version of ourselves and push our potential to the limit," senior quarterback and captain Will Gardner said. "I believe this team has the talent to take us far into November."
The football program has created expectations for itself, but is fully prepared to meet and surpass them.
Returning from a year off due to COVID hasn't lowered expectations for the football program, if anything it has people more excited than ever. A playoff run is almost inevitable for WJ which would only grow the already established winning culture around the football team.
The culture of winning is extremely important to the team's success now and in the future. Being able to pass on the winning trend is crucial to the growth of the football program for years to come.