WJ wins signature game against Whitman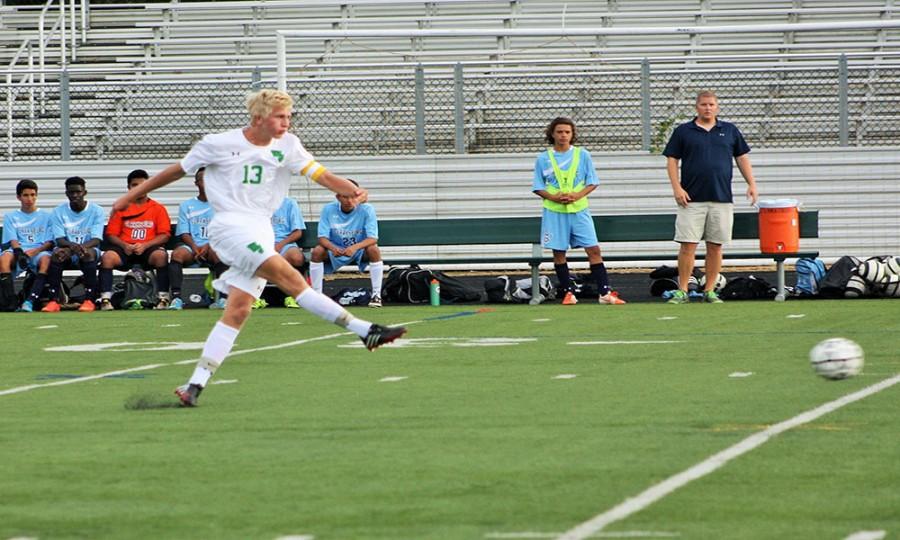 Alexander LaFontaine, Online Assistant Sports Editor
September 30, 2015
Entering Thursday night WJ boys soccer had a record of 5-0 and had not given up a single goal so far in the season. The stage was set as WJ hosted county rival and 2014 state champions the Walt Whitman Vikings under the lights .  The game ended up being one of the most memorable games in years as WJ fought to win the game 2-1.
WJ has been dominant this season until, they gave up their first goal to Whitman Thursday night. Although that lowered the team's confidence they had a defining play that helped them win the game 2-1.
"I think the defining play was after they scored to tie and we pushed forward to look for a winning goal, which ended up with Zion Friday hitting the crossbar," senior midfielder Cameron Park said. 
Even though that did not win the game, it showed how much fight WJ had left in them and propelled them to come back and score later on.
"That play showed that despite giving up our first goal of the season we weren't ready to sit back and let the team continue to attack us,"  Park said.
As the game went down to the wire, there was tension building to see who will leave the field the victor. That tension was broken as WJ scored a late goal to take the lead and win the game. Many fans and students were ecstatic over the win.
"I though it was a great game, with a goal at the end by Giles to win," junior Patrick Winter said.
With this key win under their belts, WJ looks forward to many more challenging games left on the schedule.
[playbuzz-item url="//www.playbuzz.com/thepitchonline10/soccer-quiz"]