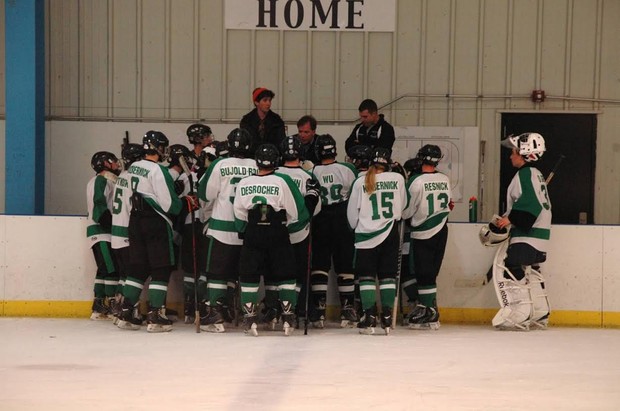 Brando and Breea Kobernick aren't the usual set of twins. For these twins, the majority of their childhood has been spent on the ice together. Currently the Kobernick twins hockey careers are on a path to success, both on the WJ varsity ice hockey team and prestigious club teams.
They started skating at three-years-old, joined their first teams at age five and haven't stopped playing since then. Brando and Breea have a connection on the ice unlike any two players on the team.
"I enjoy playing with my sister. We have a connection on the ice and can make some spectacular plays together if we get the chance," Brando said.
As the twins got older, restrictions on girls and boys hockey leagues got stricter and the two finally split apart from playing together.
"I was on the same team as Breea my whole life, up until high school. That's when she joined a girls league,"Brando said.
Breea is still currently playing travel and school hockey and Brando decided to stop playing travel and relax a bit and only play for WJ. Breea is on the Washington Pride U19 Hockey Club part of the Junior Women's Hockey League.
"I've been playing hockey since I was seven-years-old. I would play hockey about three to four times a week through elementary and middle school, but now I play every day," Breea said.
The twins lead the WJ team with great experience and an extremely competitive drive to win.  With Brando as assisting captain for WJ and Breea alongside him, the team can do almost anything they set their minds to this season.
[playbuzz-item url="//www.playbuzz.com/thepitchonline10/hockey-quiz"]