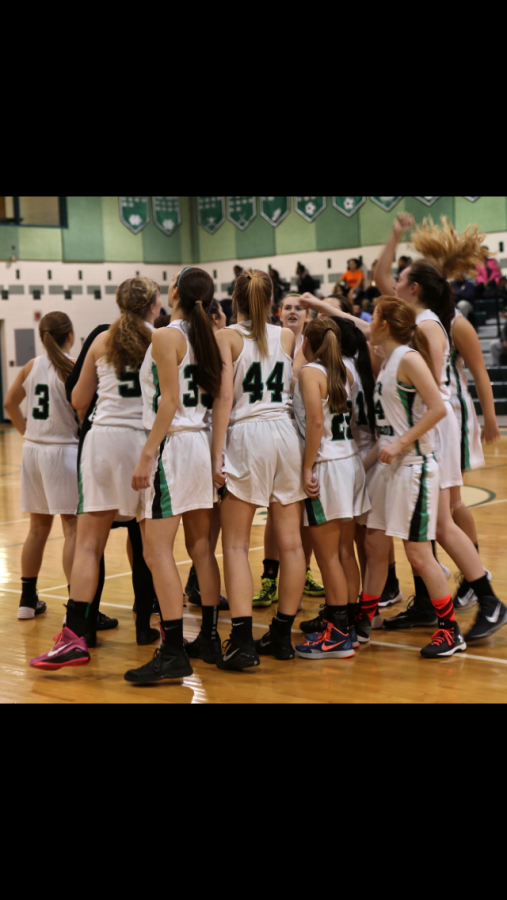 The girls basketball team has high hopes for 2015-2016 season. Led by six seniors, the team has a good amount of experience even though they lost a strong senior class last year. The team also has a few underclassmen that have lots of playing time on varsity as well.
Three games into the season, the team is 2-1 and is looking very competitive in their division. With an opening season win against Watkins Mill 53-35, the tone for the rest of the season was set. Their next game against Northwest didn't end the way the team would've hoped with a 49-60 loss. The team bounced back against Poolesville, where they walked all over them with a 48-29 win. With over 20 more games left in the season, the team is looking to keep their expectations of winning alive.
Sophomore Madi Kemp was on varsity last season as freshman and hopes to help lead the team this season in crucial victories.
"It's so fun being a sophomore on varsity because I have so many older teammates to look up to and teach me how to be a better player. Hopefully we'll have a winning season, we lost most of our starters from last year so it will be [a challenge] getting a lot of new players to work together but so far it's going well," Kemp said.
This year is a form of a rebuilding year because there are so many new young players that need to integrate with the older players to form a strong bond. Having the team work together as one usually produces the best results.
Junior Peyton Campuzano is a strong supporter of all WJ sports and plans to go to at least every home game this season.
"It's weird seeing the team without all the seniors from last season but change is good. The team looks strong and the fans love them," Campuzano said.
With plenty of games left in the season, the team has a very strong chance to rank high in their division and make a run for playoffs. Come out to all of their games to see a strong Wildcats team crush their opponents.
[playbuzz-item url="//www.playbuzz.com/thepitchonline10/how-much-do-you-know-about-basketball"]