WJ boys lacrosse looks to have a breakout season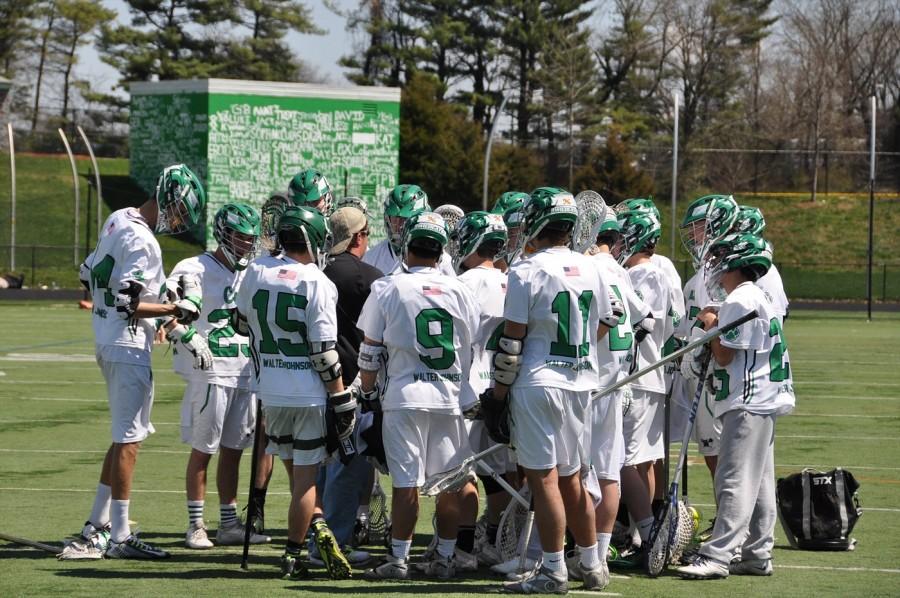 Last season, the WJ boys' lacrosse team finished with an overall record of 10-4, with a divisional record of 2-3. The boys made it to the second round of playoffs by beating Richard Montgomery 14-2, then losing to Whitman High school 5-7 despite a great effort. The team lost a very talented class of seniors, but there is a new hopeful class of juniors and seniors ready to contend for a state championship this year. Placing seventh in the county, the team looks to finish higher in the county rankings than last season and challenge division rival Churchill.
Senior Steven Krupinski has been playing lacrosse all four years at WJ and this will be his second year playing varsity.
"We may have lost a lot of talent last season, but this season we have a lot of young new guys that can really help shape the way we play," Krupinski said.
The teams first regular season game is on Mar. 21, 2016, against Watkins Mill. The boys look to come out hot against Watkins Mill and create a good pace for the rest of their season.
Junior Kevin Salvatore has played varsity lacrosse for three seasons and is hopeful that this season will be very successful.
"I think this year we're going to do pretty well this season. It's a really young team but everyone is putting in the work necessary to get ready for the challenging schools," Salvatore said.
The team's offense is centered around a few key players who really help them find their rhythm.
"Garret Brennan is someone who's going to be key. We run a lot of our offense through him and he helps slow our game down when we need him to," Salvatore said.
The Wildcats have a strong sense of hope and pride this season, which is the first step at making a run to a state championship.