Varsity baseball's Jackson Miller looks to contribute despite limited playing time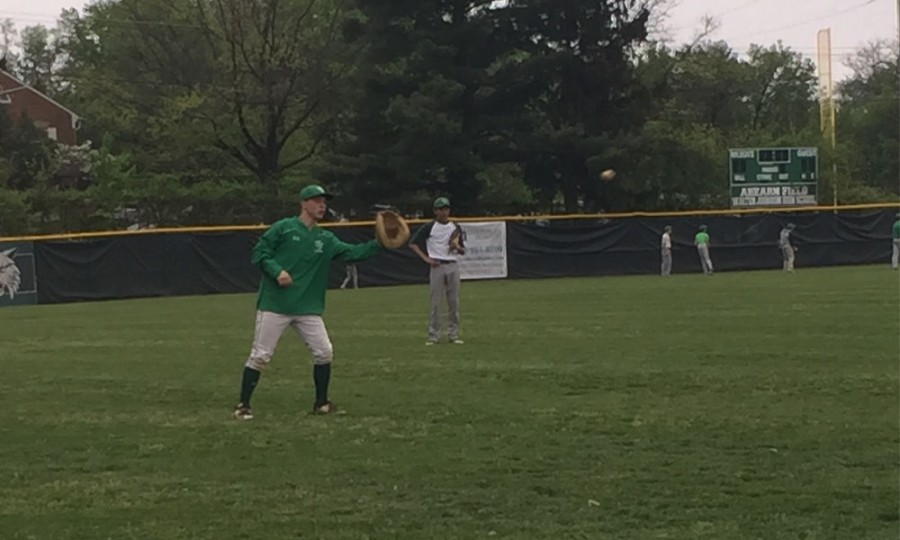 Coming into the season, varsity backup catcher Jackson Miller knew he would not be seeing much of the field. The team already had a catcher who was poised to start the 2016 season.
"I knew last year, going into [the season] Patrick [Jorling] was gonna start," Miller said.
He has played in a few of the games, and even started in some. However, since he is not a regular starter, his time on the field has been brief.  He wasn't expecting to play this season, so he has no qualms about his short stints behind the plate.
"Honestly, I don't really care about playing time," Miller said.
In the limited time he has played, he has driven in a few runs; however, he feels he has contributed more on the bench.
"I'm just loud," Miller said. "I just like being loud on the bench and screaming at the pitcher and cheering guys up when they're hitting or when they come off [the field], or giving them high fives and picking them up when they come back in the dugout after a good play."
Miller seems to want to help the team anyway he can. Whether that means being on the field and playing in the game or sitting on the bench cheering, he doesn't appear to care as long as WJ varsity baseball keeps winning.
[playbuzz-item url="//www.playbuzz.com/thepitchonline10/baseball-quiz"]