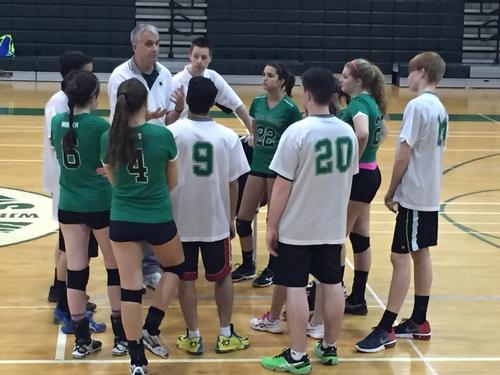 As the spring sports season winds down, the leadership of upperclassman (mainly seniors) will be crucial in order to keep a team on track towards a long and successful run in the playoffs. Many teams are shaping up for deep runs.
Both boys and girls lacrosse are streaking the right way with a few more games to go before the playoffs. These two teams started off the season a little bit shaky but have since started playing better and should hopefully make some noise in the playoffs.
Senior boys lacrosse attacker Steven Krupinski believes leadership is key for success in the playoffs.
"It's extremely important that the senior leaders keep everyone in line because when times get tough, you look for your senior leaders because we have been playing for a while," Krupinski said.
Boys volleyball has a solid record of 6-4 and has beaten a few division teams this year, such as Whitman and Churchill.  Look for them to stay competitive throughout the last few games of their season and in the playoffs in about a week.
Baseball has kept up their impressive record at 12-3 and is in the running for a one seed in the division. The Cats have a few more games left in the regular season and are in a good position for a long playoff run.
Throughout the next few weeks, we will see which teams have what it takes to go deep into states.