Outdoor Track Preview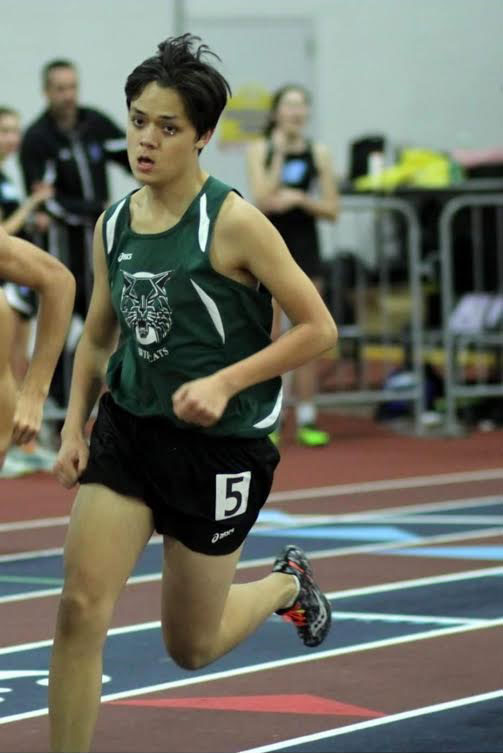 Walter Johnson sent 12 athletes to the indoor track state finals and hopes to send even more this upcoming outdoor season.
"We have a guy in every field event this spring" junior Andrew Birgin said. "I think we can be really competitive."
Junior sprinter Chris Kidwell was sidelined early in the indoor season by a hamstring injury, but managed to come back to run the 4×2 at the Last Track to Philly meet. Unfortunately, he returned only to injure his shoulder, requiring surgery and ending his indoor season as well as his chances at returning for the outdoor season. Through his injuries he remains optimistic and supportive of his team.
"I wish I could have stayed healthy, but I'm proud of how far they have come." Kidwell said.
On the distance side of the boys team, coach Chris Moen is excited about the rapidly improving boys team. "We have several guys that could go under 5 minutes in the mile." Moen said. "I think with a little more racing experience and the addition of a running log to make things more organized, we're gonna see some big [personal records]."
The girls, fresh off a solid performance in the indoor state meet as well as their fourth state championship in cross country, will look to compete for a state title. Sophomore Helena Abbott thinks her 4×4 could compete for a state title.
"We were pretty consistent throughout the season," Abbott said.
At the state meet last year, the girls were fractions of a second away from qualifying for New Balance Nationals, and this indoor season, the girls broke the school record as well as came close to qualifying for nationals. As far as goals go, Abbott is ambitious.
"We really want to go under four minutes in the relay and qualify for Nationals. We're putting in the work, so I guess we'll just see what happens."
Outdoor track will look to test their progress at the first home meet March 28th against BCC and Wooton.