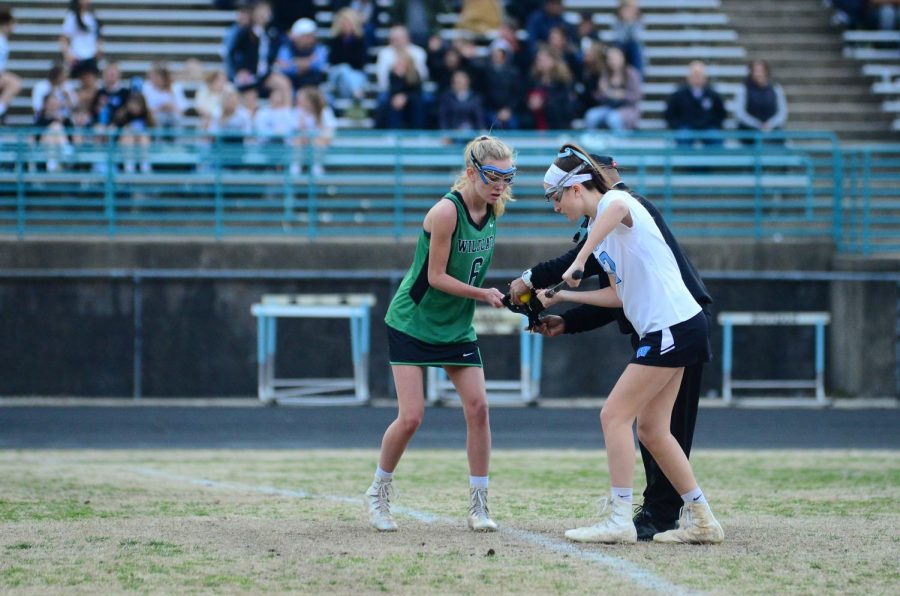 WJ girls' varsity lacrosse is off to a hot start this season, winning three of their first four games. They've had great performances against Wootton, Blair, Springbrook, Churchill but lost to Whitman. In their wins, they've dominated their opponents, outscoring the other teams by a combined score of 44-8.
One of the things stressed by the team at the beginning of the season was chemistry, and they've certainly succeeded in finding that special bond the entire team needs to perform.
"The season's going pretty well. We've been working well together and we have a lot of team chemistry," senior Lauren Danco said.
The chemistry that they've shown so far this season has been a huge help in their wins and will continue to help the team improve throughout the season and even though they've gotten off to such a good start, they have a lot of potential and there's still some things they have to work on. "We still have a lot of work to do, including ball movement," Danco said.
The varsity girls' still have 8 more games until playoffs and it's still too early to start making predictions, but after their start it looks like they might have a deep playoff run this season.
After bursting out of the gates, girls' lacrosse looks to keep the momentum going with a win on April 17 at Albert Einstein High School.