MLB preview: what teams to look out for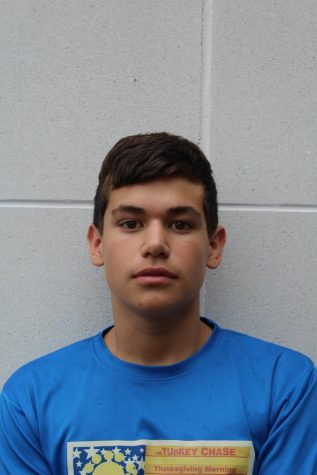 More stories from Ethan Schwager
National League
NL East
Mets (95-67)
Nationals (92-70)
Braves (84-78)
Marlins (59-103)
The National League East Division is going to be a very interesting division to watch this year with major offseason acquisitions and impact rookies. The Miami Marlins are coming off of a 98 loss season in which they gave up more than they got in return. While they have signed veterans such as Neil Walker and Curtis Granderson, they gave up multiple star players in relief pitcher Kyle Barraclough and catcher JT Realmuto that suggest that the Marlins will be even worse this year than they were in the 2018 season.  The Braves signed former American League MVP Josh Donaldson. The Washington Nationals made some bullpen acquisitions, traded for catcher Yan Gomes, signed catcher Kurt Suzuki and signed starting pitcher Patrick Corbin to a six year deal worth $140M. Washington also has rookie outfielder Victor Robles who is a favorite to win Rookie of the Year and Juan Soto who is an early on candidate to win Most Valuable Player. While those players are very talented, the club must compete against two other talented teams in the Philadelphia Phillies and the New York Mets. Philadelphia is eight years removed from their last postseason appearance and they added a lot of talent during the offseason. Additions including former National League MVP Andrew McCutchen, All-Star shortstop Jean Segura and David Robertson have propelled this team. But the moves that are the biggest difference makers are the signing of former Nationals Outfielder Bryce Harper and the trade with the Miami Marlins which sent all-star catcher JT Realmuto to Philadelphia. The New York Mets are my pick to win the National League East as their new general manager has added a plethora of talent to the team that already had potential. The busy offseason for the Mets started with a trade with the Seattle Mariners which sent superstar second baseman Robinson Cano and All-Star Closer Edwin Diaz on their way to New York. GM Brodie Van Wagenen then signed All-Star catcher Wilson Ramos, relief pitcher Jeurys Familia, All-Star third baseman Jed Lowrie and a couple other pieces that will bring back winning baseball to the borough of Queens, NY. New York also has plenty of young talent with a Rookie of the Year favorite in first baseman Pete Alonso and a pitching staff headlined by the 2018 National League Cy Young Award Winning pitcher Jacob deGrom. My pick to win the division is the New York Mets, but I also see the Nationals and Phillies moving on to take the two spots National League Wildcard Game.
NL Central
Milwaukee Brewers (100-62)
St. Louis Cardinals (89-73)
T3. Chicago Cubs (82-80)
T3. Cincinnati Reds (82-80)
Pittsburgh Pirates (78-84)
The NL Central may not be the best division in National League for the 2019 season, but I do see the Milwaukee Brewers being the best team in baseball this year. Milwaukee led by reigning MVP Christian Yelich have taken over what has recently been the division of the Chicago Cubs. Yelich, who started off this season with 4 HR in four games, has shown no sign of slowing down from last year's success. The Brewers also have a great core around Yelich, such as catcher Yasmani Grandal, outfielder Lorenzo Cain and elite closer Josh Hader; all of whom make Milwaukee the team to beat in the central division. However, the Cardinals should not be overlooked as they improved their team by adding first baseman Paul Goldschmidt via trade. Goldschmidt is consistently a top player in the National League and contributes a lot to the success of the St. Louis Cardinals. The Chicago Cubs kept the same core that they have had for the past couple of seasons and they will be around the same place in the standings as the Cincinnati Reds who added Yasiel Puig via trade with the Los Angeles Dodgers over the offseason. The Pittsburgh Pirates are still a young developing team with a solid pitcher in Chris Archer and a good hitter in Jung Ho Kang who is returning after spending a few years back home in South Korea. Overall this should be a good division led by a great Milwaukee Brewers team.
NL West
Diamondbacks (75-87)
Giants (64-98)
The San Diego Padres are on the come up after signing shortstop Manny Machado to a 10 year contract and putting top prospect Fernando Tatis Jr. on their major league roster to start the season. While this team is looking really good, they are still about a year away from being a powerhouse contender. The Rockies signed their third baseman Nolan Arenado to a long term extension worth $240M and along with the acquisition of utility infielder Daniel Murphy, this team can contend. At the top of the division is the Los Angeles Dodgers who appeared in the World Series in both 2017 and 2018. They have won the division in every year dating back to 2013 and the dominance from first baseman Cody Bellinger is going to propel them to another division title this year. At the bottom of the division are the Giants who didn't do much this offseason to build off of their 73-89 record and the Arizona Diamondbacks, who traded away their star player Paul Goldschmidt, will end up in fourth place.
American League
AL East
Orioles  (73-89)
Blue Jays (70-92)
The Boston Red Sox are defending World Series champions and with star players including reigning MVP Mookie Betts, reigning RBI leader JD Martinez, and other talented players such as pitcher Chris Sale and outfielder Andrew Benintendi, the real question for this division is who will come second? My answer to that is the Tampa Bay Rays who have the defending AL Cy Young Award winner in Blake Snell and while he may only pitch every five days, he will be the key to a successful Rays team. The Yankees are a favorite to win the World Series for many people, however; the early on inability to stay healthy this year might cost them a postseason spot this year. There is no doubt that Giancarlo Stanton and Aaron Judge are superstars, but they must contribute and stay healthy in order for the Yankees to propel this year. As far as the Orioles and Blue Jays; Baltimore has started off this dreaded season with lots of success while Toronto just traded away one of their best players in Kevin Pillar. It seems as if Toronto is going to take last place from Baltimore and the Orioles can satisfyingly improve from their 2018 record of only 47-115.
AL Central:
Royals (76-86)
Tigers (70-92)
The AL Central is going to be a race to watch. The Indians have consistently dominated the division in recent memory, but it is the time that the Minnesota Twins are ready to make a push. While Cleveland is led by star-studded talent in Francisco Lindor, Jose Ramirez, Corey Kluber and Trevor Bauer; they have a tough competitor in Minnesota. The Twins signed slugger Nelson Cruz in the offseason and he should have huge role on this team. But the player who must rise to occasion this year is former top prospect Byron Buxton. Buxton has not proven to be a great player that he was projected to be but, in his fifth season in the league, coming off of a strong spring training he is looking to change for the better. As far as the rest of the division, none of the other teams are quite ready to contend. While the Chicago White Sox may be the closest to contend with rookie Eloy Jimenez, they are still not there yet. The Royals and Tigers were dominant teams as of a few years ago, but both are still a few years away from being back to that success.
AL West:
Athletics (77-85)
Rangers (65-97)
The Astros won the World Series in 2017 and they still have the young core that got them there. Alex Bregman, Jose Altuve, Carlos Correa and George Springer all are incredible players that will help the Astros win the division if they are all able to stay healthy. As far as surprises in this division, the Mariners will shock everybody. The team that got rid of star players James Paxton, Jean Segura, Robinson Cano and Edwin Diaz ended up still getting back talented major league players and they are already shockingly good to start out the season. 89 wins may be a reach for this ballclub, but it also might underestimate the capabilities of the Seattle Mariners. Looking at the lower half of this division; the Angels are mediocre with the best player in baseball, Mike Trout. The Athletics are coming off of a year in the wildcard game, but their outcome may depend on how they are at the trade deadline and what moves they make. The Texas Rangers have streaky players such as Joey Gallo and Asdrubal Cabrera. I have them fifth in the division but that could all change based on the performance of these players.
National League Postseason:
Wildcard Game: Phillies over Nationals
Division Series: Brewers over Phillies
                          Mets over Dodgers
Championship Series: Mets over Brewers
American League Postseason:
Wildcard Game: Rays over Mariners
Division Series: Red Sox over Rays
                          Astros over Twins
Championship Series: Astros over Red Sox
World Series: Mets over Astros
Your donation will support the student journalists of Walter Johnson High School. Your contribution will allow us to purchase equipment and cover our annual website hosting costs.
About the Contributor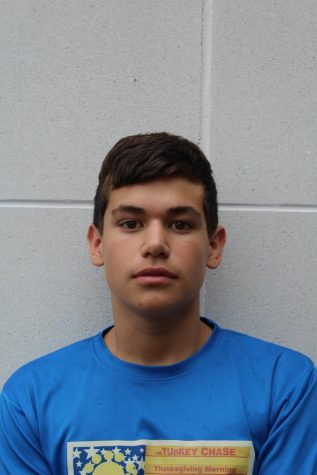 Ethan Schwager, Copy Editor
Ethan Schwager is a junior and the copy editor for The Pitch during the 2018-19 school year.

He has written for the Pitch for three years with two...