Summer of Transfers: A look into the hot new transfers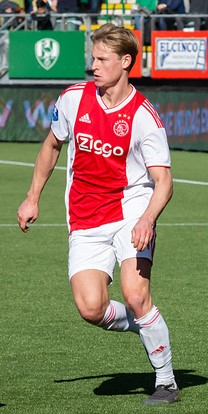 The worldwide soccer season is finishing up, with the Europa League and Champions League finals happening last week. Most teams are already preparing for the next season by acquiring new players to better their chances.
One of the biggest transfer fees this summer is a 80 million Euro transfer of Lucas Hernandez from Atletico Madrid to Bayern Munich, according to the Transfermarkt. Bayern Munich looks to bolster their defence with this move, and to add more chemistry since Hernandez's national team teammate Benjamin Pavard is also joining Bayern Munich on July 1.
This is an interesting position for Bayern. They have signed Pavard to bolster their right-back position after Rafinha left for Flamengo, but the confusion arises when you take into consideration the fact that Bayern has two great full-backs in Joshua Kimmich and David Alaba. The two newcomers are great players and will help Bayern in their next campaign, but there seems to be a lack of logic displayed from Bayern.
Another big transfer that was done recently is the signing of Luka Jovic for Real Madrid. Real Madrid have signed Jovic for an initial bid of 65 million Euros, according to The Guardian. This is the second signing done by Real Madrid since the return of Zinedine Zidane as their manager, as they look to attain their greatness from past years after a very disappointing season where they weren't in competition for any silverware. This was a logical move for Real Madrid since they lacked any serious goalscorer and needed a lot of help in that department. 
Real Madrid continued their overhaul after announcing the transfer of Eden Hazard from Chelsea. This move was highly suspected, especially after the early season struggles Real Madrid was experiencing. The transfer fee is believed to be around 100 million Euros, and it's a part of the rebuild that Zinedine Zidane has started to help the team win some silverware next year.
Real's biggest rival, Barcelona, haven't been quiet either. They signed Frenkie De Jong for 75 mil. Euros back in January. The young Netherlands player has played great at Ajax, and will look to continue the form at Barcelona. This is a good move for Barcelona. They are rejuvenating their aging midfield with youngsters such as Arthur, who they signed last summer, and De Jong, to give them more energy close to the end of the season. This year, Barca seemed disinterested in playing, and that showed with getting kicked out of the Champions League semifinal by Liverpool and losing in the final of the Copa Del Rey to Valencia. The younger guys who haven't won a lot of silverware will fight a lot harder to win this year, and Barca is counting on that energy to propel them to future success.
The official transfer window has not started yet, but it will be an exciting one as many teams will look for ways to continue their dominance, and others will look for ways to become dominant.