Storming into the history books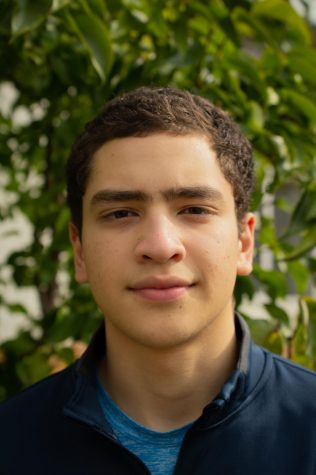 More stories from Gabe Riveiro
In September of 1995, the first Toy Story movie was still two months away from being released, the Carolina Panthers played their first game as an NFL team and the Walter Johnson varsity football team was 3-0. This marked the final time the Wildcats would open a season undefeated through three weeks of play. However, this year, a rejuvenated squad with a fresh coaching staff has been able to reach that same feat for the first time since\; opening the year at 4-0 the Wildcats stayed undefeated for over a third of the season for the first time in the Maryland playoff era.
At the turn of the decade, there seemed to be a glimmer of hope surrounding the football team as they closed out the 2010 season with a winning record of 6-4. However, this would be the last time the Wildcats would end their season with a winning record. Risible offensive schemes such as in 2013 led to a total of 52 points on the year (5.2 points per game) and defensive blunders such as in 2015 led to 376 points from opposing teams (37.6 points allowed per game). All this made for WJ earning the reputation of laughing stock of Montgomery County football. The Wildcats have posted a composite record of 25-65 (.277) over the past nine years allowing 28.2 PPG and scoring just 16.7 PPG over that time.
"People weren't expecting much from us this year so I guess you could say it's nice to prove the doubters wrong, but it feels even nicer proving something to ourselves," senior quarterback Josh Forburger said.
With the 2019 season already in the latter half of its nine-week lifespan, these dark days appear to be well in the Wildcats' rearview mirror. Through eight games, the Wildcats have allowed more than two endzone trips to opposing offenses in only 37.5% of their contests thus far as opposed to the 72% of contests in which this defensive lapse occurred between 2010-2018.
In part, a desire to not only compete, but to win as well has been credited to head coach Larry Hurd Jr..
"Coming into the program we wanted to emphasize that we could be successful if we did things the right way and we're continuing to learn that. We wanted to create a culture that valued competing, and not just competing but winning," Hurd Jr. said.
Winning records for the football team was a foreign concept to every student in the school leading up to this year. A 2016 season highlighted by turmoil at the quarterback position followed by an injury plagued 2017 performance earned the Wildcats a 6-14 record for this group of seniors in their underclassmen years. The 2018 season brought about the dawn of a new era for WJ with the implementation of a new coaching staff and a group of players who bought into what their coaches preached and in 2019 the pieces finally fell into place.
"Family. For us that's a motto and it means Forget About Me, I Love You. We wanted the kids to feel proud of themselves. We wanted to establish something that our entire community could be proud of when they come to games on Friday night." Hurd Jr. said.
Senior linebacker Enrique Garcia has taken note of this sense of family which runs deeply through the team. Spending nearly four hours with one another every day after school whether it be through study hall, film review or practice has built a brotherhood for these young men, and it's played a great role in their success.
"If one of us doesn't do our job we're messing everything up for the guy next to us so we do everything we can for each other," Garcia said.
Attention to detail has also been a focal point for this year's Wildcats.
"We wanted to emphasize details and within those little details it took care of the big things," Hurd Jr. said.
Leading up to Friday night, the coaches spend countless hours dissecting their upcoming opponents. They gameplan tirelessly, picking apart the opposition's favorite plays to run before ultimately making the necessary adjustments for their coming matchup which has played an integral role in their defensive success.
"We're a defense that adjusts to different things now. We game plan and prepare specifically for the opponent we're facing on Friday which is different from the basic schemes we used to have for every team," Garcia said.
This is certainly a family-oriented team that has made its mark on the community. With the first playoff bid in school history under their belt, excitement and passion surrounds this team, and the Walter Johnson family sees that there is no limit on what this group of special individuals can accomplish.
Your donation will support the student journalists of Walter Johnson High School. Your contribution will allow us to purchase equipment and cover our annual website hosting costs.
About the Contributor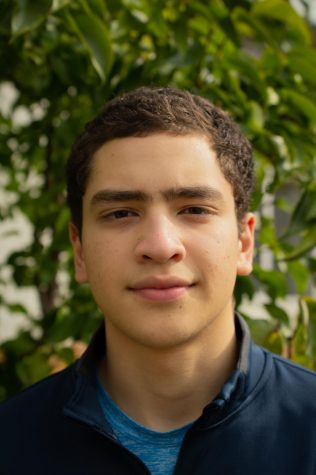 Gabe Riveiro, Staff Writer
Gabe Riveiro is a senior at WJ and is new to the Pitch family. He joined the team as a staff writer this year and he is very excited for what lies ahead!...